Referee Courses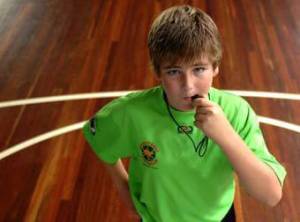 The following referee courses are scheduled for the upcoming weeks.
Please contact the office on 94728110 for final confirmation as courses need to meet minimum numbers to clear for commencement. There may also be prerequisites for courses. Any individual interested in registering for future courses are encouraged to get in touch with Michelle via email on admin@perthredbacks.asn.au.
Please be aware that the courses below are projected dates and as such may/may not run depending on the level of interest and other variables.
Please note any registrations received after the closing time will incur a $25 late fee and there is no guarantee that course space will be available.
Any late registrations MUST be emailed to Michelle Fletcher: admin@perthredbacks.asn.au
REFEREE COURSES
Click here to view prerequisites for all referee courses.
Level 1 Referee Course – Vic Park
Sunday 11 March
9:00am-5:30pm
Cost: $80
Link: https://membership.sportstg.com/regoform.cgi?formID=77101
Registrations close Wednesday 7 March at 5pm
Association Beginner Referee Course – Vic Park
Sunday 18 March
9:00am-1:00pm
Cost $50
Link: https://membership.sportstg.com/regoform.cgi?formID=77102
Registrations close Wednesday 14 March at 5pm