Referee Courses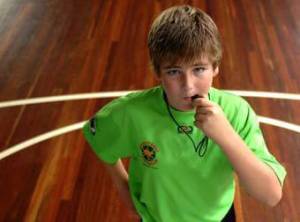 BWA have scheduled an Advanced Course in for July, this is targeted at WABL referees as assessments need to be done at WABL only (or State/Country Champs for country referees).
We encourage all WABL officials to attend, it's a really good opportunity for Level 1s to get further upskilled. Ideally it would be a requirement for all officials to be at the Advanced Level in order to be eligible to referee WABL, unfortunately we are not in a position to enforce this with the current competition structure.
It is being run over two Thursday nights from 6:00pm-9:00pm on the 5th and 12th of July.
The registration link for this course is up on the website: http://basketballwa.asn.au under Education and Upcoming Courses
We also have a Level 1 Course coming up in June, the information will be up on the website later in the week but is below also.
LeisureLife in Vic Park
9:00-5:30pm
Saturday 30 June
Registration link: https://membership.sportstg.com/regoform.cgi?formID=79252
Click here to view prerequisites for all referee courses.
Association Beginner Course Vic Park
Saturday 4 August 9:00am-1:00pm
Link: https://membership.sportstg.com/regoform.cgi?formID=79711
Registrations close: Wednesday 1 July 5pm unless booked out prior