2017 Finals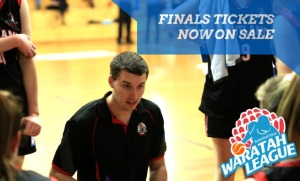 Basketball fans can now purchase tickets to the 2017 Molten Waratah League Finals, which are being held at the Maitland Federation Centre on August 11-13, 2017.

The 2017 Molten Waratah League Finals will decide the best men's and women's team in the following division:

Championship Men

Championship Women

Division 1 Men

Division 1 Women

Division 1 Youth Men

Division 1 Youth Women

Division 2 Youth Men
The Finals weekend sees the conclusion of the season of the Molten Waratah League, with semi-finals games played on the Friday (2 games) and Saturday (12 games) with the Grand Finals games played on Sunday (7 games).
Over the last few years the finals have been attended, with a near capacity crowds attending to watch some of the best basketball on offer, so we recommend purchasing your tickets prior to the weekend.

TICKETS:

Friday
Friday Tickets
Adult: $10.00
Child: $5.00
Concession: $5.00
Saturday Full Day Tickets
Adult: $15.00
Child: $10.00
Concession: $10.00
Saturday Twilight Tickets (after 4pm)
Adult: $10.00
Child: $5.00
Concession: $5.00
Sunday Day Tickets ($5 discount is able to present Saturday full day ticket)
Adult: $15.00
Child: $10.00
Concession: $10.00
To purchase tickets online please click HERE
Maitland Federation Centre
10 Bent St, Maitland