Panthers Information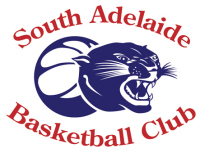 We would like to welcome you to the South Adelaide Basketball Club.
The South Adelaide junior district program aims to create an environment in which players of all ages enjoy playing basketball and can reach their skill potential.
Objectives of the Junior Program are to:
Provide an opportunity for players of all ages and abilities to play and enjoy basketball
Work towards achieving on - court success.
Develop a pathway for players to grow beyond district basketball, for example Basketball SA's High Performance Program , SA State Representation, Australian Institute of Sport (AIS)
Develop Coaches skills and abilities and provide a great learning environment for the players.
In the Under 10s and Under 12 s program, the emphasis is on basic skill development and to enjoy playing basketball
Please contact Jason Balfour at juniors@southadelaidebasketball.com.au for further information on South Adelaide Basketball Club...
Want to play for South Adelaide Panthers?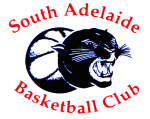 "Success is peace of mind that is the direct result of self-satisfaction in knowing you did your best to become the best that you are capable of becoming." - John Wooden