How To Get Involved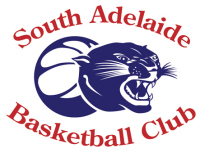 The South Adelaide Basketball Club is built on the hard work and dedication of volunteers.
Many people want to get involved but don't know how or who to talk to. Many others believe they don't know enough about the game to get involved.
The club is always looking for more members to get involved both on and off the court and here's how:
COACHING
Opportunities exist at all levels:
Assistant Coaching – A number of our District coaches are looking for people willing and able to be assistants. For those wanting to contribute without the responsibility of running a team or program this may be perfect for you.


Junior District Coaching – The club is always looking for more coaches for its junior boys and girls district program. Unlike many other District clubs, South Adelaide has a focus on offering playing opportunities to all whom are interested and are always looking for more coaches to service our ever growing player numbers.


Youth League/Senior District Coaching – the formation of the Youth League has attracted many past players back into the club. The commitment at this level only includes one training a week but opportunities exist for coaches wanting to coach senior or youth (17 – 22 year old) teams.


Local Basketball – Miniball and local teams are often looking for a coach with some experience in the game. This can be a great starting point for someone interested in starting out but not able to commit to the hours required for District Basketball.


Aussie Hoops – South Adelaide is determined to rebuild the Aussie Hoops program at Marion Stadium. Session times vary but commitment is one day a week for an hour providing some basic skills training to new basketballers between the ages of 5 – 12.
The club will shortly be releasing a Coaching development plan. It will include a Coaches Manual which provides drills, philosophies and direction as well as Coach the Coach sessions. Also it will encourage and support coaches to better themselves through BSA Accreditation Courses or by becoming involved in SASI or State team programs.
For more information contact Jason Balfour at juniors@southadelaidebasketball.com.au
CANTEEN WORKERS
The Club Canteen brings in some valuable additional income to the club. Canteen Manager works very hard to provide a high level of service and a wide range of options. The club is looking for more people to help out on the other side of the counter, especially as we build up to a very busy time in the basketball calendar. Parents and players who work in the canteen receive subsidies on their fees. If you're interested in helping the club keep this valuable resource open and also reducing your fees please contact admin@southadelaidebasketball.com.au
SPONSORSHIP
South Adelaide Basketball Club recognizes the importance of and necessity for strong partnerships with sponsors for the continuation, enhancement and future development of the sport of basketball. The Club is always looking for organisations to assist the club financially with sponsorship. Our Sponsorship & Partnering Package outlines a range of options for sponsoring South Adelaide, from general club sponsorships through to naming rights sponsorships and many other options in between. All enquiries should be directed to sponsorship@southadelaidebasketball.com.au.

South Adelaide would like to acknowledge and thank its corporate sponsors and funding partners. It is through their support that South Adelaide is able to deliver high-quality basketball programs to our members.

For more information on sponsors or sponsorship opportunities with South Adelaide Basketball Club, please contact sponsorship@southadelaidebasketball.com.au.
SPONSORSHIP AND FUNDRAISING APPROVAL

All sponsorship or fundraising which involves the South Adelaide Basketball Club or its members in any way must be approved by the SABC Committee. This is not designed to discourage members from seeking sponsorship or making an effort to raise funds for players, teams, etc., but rather to ensure that the interests of the club as a whole and its members are protected.

A copy of the SABC Sponsorship & Fundraising Approval form is available below. If you wish to discuss this further, please contact sponsorship@southadelaidebasketball.com.au.
REFEREEING
Marion Stadium has a proud tradition of developing referees whom go on to the highest level, including NBL and WNBL. Many of these referees began their careers as South Adelaide players.
For those not aiming for the elite Refereeing is a fantastic way to get involved and make a contribution to the sport. It's also good for fitness, and can earn you some money. Clubs do not manage or develop referees but if you're interested please contact the Marion Stadium Manager Sarah Fry by email sfry@basketballsa.com.au