Panthers Newsletter December 2012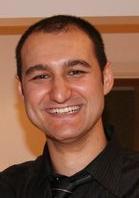 After the AGM held in November, we have had quite a few changes to the committee. Firstly, I would like to thank the outgoing committee members for their time and efforts in helping the club strengthen our position on and off the court. These outgoing members are Wayne Andre (treasurer), Robyn Jaquillard, Helen Minear, Robert Kent and Stephanie Falcinella. Thanks must also go to Patrick Falckh who ended his short tenure as Treasurer in May.
I welcome the new arrivals to the committee and thank the returning committee members.
The committee currently consists of:
Zoran Pajkovski – President
Anne Sibly – Secretary
Lyn Knowles – Treasurer
Peter McKenzie – Seniors Vice President
Daniel Hughes – Juniors Vice President
Terry Jones – Sponsorship and Fundraising (new member)
Jo Fisher – Training Venue Co-­‐ordinator
Thomas McKenzie
Rebecca Hughes
Matthew Davies (new member)
Chantal Wight (new member)
James Smith (new member)
During the winter season we had 4 teams play-­‐off in grand finals with 1 team winning the grand final. We had many teams make the finals and I believe we will continue to see further improvement on court and more of these teams to progress further.
Vikki Kelson's ABL Women's team went into the season with a very young squad and a large turnover of players. The women did the club proud by showing determination and fight throughout the season. The Men's ABL team also went into the season with a young squad that got off to a great start with Daniel Kosmider as coach for the 2012 season. The club has recently appointed Phillip Smyth to the role as coach for the coming season. Phil has returned to the club and we look forward to next season, read more about Phil on page 5.
This summer season has brought with it approximately 90 new players throughout our junior program that has added strength and depth. With these large numbers has come the need for even more Coaches, Assistant Coaches and Team Managers. Daniel Hughes has put in many hours organizing these positions to be filled and has brought in new faces and previous club members to add strength to our coaching positions. I believe that our coaches, with their experience and enthusiasm, are the best of any of the South Australian clubs and will no doubt bring success and raise the standard of basketball being played and taught at our club.
The City of Marion are still progressing with the master plans for the redevelopment of the Marion Sports Precinct. A new multi use indoor stadium is to be the "showpiece" of the redevelopment. The City of Marion have set a planning time frame that ends in July 2013. We have attended meetings and information nights with the City of Marion and State and Federal members of parliament. I will keep you informed with progress updates as they arise.
The last 12 months has seen the South Adelaide Basketball Club improve its position of strength on and off the court. During the next 12 months the club will continue to build on our solid foundation and have the chance to grow in some key areas that need to be addressed. Most importantly,
I would like to wish you all a very merry Christmas and may this festive season bring joy and happiness.

Zoran Pajkovski
SABC President

Check out the latest newsletter - Panthers Newsletter December 2012 below....


Panthers Newsletter December 2012.pdf
Last Modified on 17/10/2017 16:33