Uniforms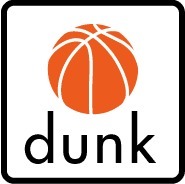 DUNK Basketball Uniforms is the supplier of custom basketball uniforms to Caboolture Basketball's junior and senior representative programs.
DUNK is based locally in Brisbane and prides themselves of providing exceptional quality and a maximum turnaround time of 3-4 weeks for all orders.
Caboolture Basketball can reliably recommend DUNK to our junior and senior teams for prompt no-fuss service and easy ordering.
Website: www.dunk.com.au
Facebook: www.facebook.com/dunkbasketball
Email: info@dunk.com.au
Phone: 32 666 235
Mobile: 0401 371 437