OUR STORY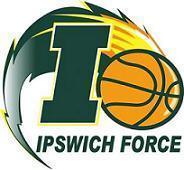 Ipswich Force – A Brief History from the Perspective of a Current Member
Ipswich Basketball was founded in 1962 by Noel Kimlin, Rod Anderson, Val (Ma) Mengel, Pat Carroll and B. Stewart, along with a group of volunteers and was originally played at the National Hall on South Station Road, Booval. Due to the increased popularity of the sport, a decision was made by a group of dedicated members including Rob Swenson, Greg Lonie, Rod Anderson and Phil Jackson, to purchase land at the bottom of Stafford Street (now Ross Llewellyn Drive, Booval) to build a two court stadium. Ipswich basketball officially moved to its current home in 1976.
I became involved with Ipswich Basketball at the age of 8, and I clearly remember the two court stadium with a third court, a bitumen playing surface and chain nets, which also doubled as a car park. I used to leap frog the poles (traffic barriers) out the front, walk into the original entrance to the stadium, past the old canteen, up the stairs to be greeted with bright lights and the sounds of bouncing basketballs, whistles blowing and the scuffing sound of the shoes on the highly polished courts. With the imposing grandstand towering behind me and the cheers of encouragement from parents and players alike, I knew this was the sport for me. And best of all, there was no hot sun burning down on my fair skin.
Whilst the stadium has been revamped (1998) to include four indoor courts, is now air conditioned, and the grandstand is in the process of being rebuilt due to workplace health and safety regulations, the atmosphere inside remains the same. Now, on entering the stadium some 18 years on, I still get the same feelings I did all those years ago; excitement, anticipation and sometimes nervousness.