Facility Details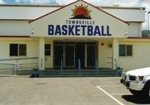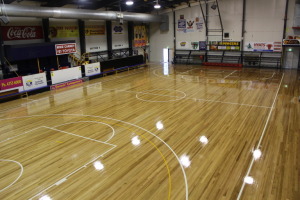 Townsville Basketball Centre
Whilst basketball is the Centres' main priority of activity, it is also able to provide many other sports and recreational groups with the opportunity of being able to conduct a broad spectrum of events.
The Centre can be used as:
A competition venue for sporting events of local, state, national and international standards
A training centre for all standards of athletes
A sports education centre
A venue for exhibitions, seminars, meetings and tradeshows
The Townsville Basketball Centre offers a facility that is unequalled in the North Queensland Region.
The Centre currently offers:
Five indoor basketball courts
The main court has a seating capacity of 800 spectators and is air-conditioned.
Court 2, 3, 4 and 5 each offer seating for approximately 200 spectators
Two outdoor basketball courts
Four indoor netball courts
Access for wheelchair sports
Two sets for each gender of toilets / showers / change room facilities
Disabled toilet and shower
Two meeting / conference rooms
Canteen which serves hot and cold refreshments
Licensed Bar for hospitality
Officials Room. This area is provided for officials to co-ordinate, roster and relax during an event. It is fully equipped with shower and toilet
Car Parking. The carpark caters for 250 cars, including provision for wheelchair parking and access
Fully equipped and air-conditioned First-aid Room
For Bookings or further information please call (07) 4778 3400
For Townsville Accommodation information check out the Townsville Enterprise web site.