Home Stadium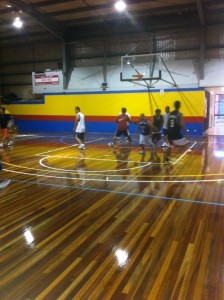 Eagle Stadium (formerly Werribee Sports & Fitness Centre)
35 Ballan Road, Werribee 3030, Melways Ref Melway Ref 205 E7.
The stadium is a six court multi-purpose community facility situated on Ballan Road in Werribee which is 20 minutes West of Melbournes CBD in Victoria.
This six court stadium is the base of all competition home games for both the Junior and Senior Representative teams along with weekly domestic competitions.
The stadium provides the following:
- Seating for over 500 spectators.
- On site parking for over 200 cars.
- Two large toilets/changerooms
- A canteen with a wide range of products.
- Meeting room capable of seating up to 100 people with TV and video available.
Werribee Sport & Fitness Centre - Redevelopment
Wyndham City is currently planning a redevelopment of the Werribee Sports and Fitness Centre (WSFC) The existing centre is a combination of a Wyndham City owned recreation centre built in 1978 and a Werribee Basketball Association owned basketball stadium built in 1992.
Watch the short video below for fly though tour. For more information please visit http://www.wyndham.vic.gov.au/residents/community/wsfc