Domestic Development Program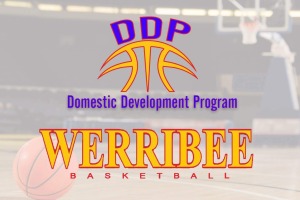 Werribee Basketball Association is pleased to launch a new initiative in term 2 called DOMESTIC DEVELOPMENT PROGRAM (DDP).
The DDP will provide extra development opportunities for domestic players who want to improve their game so that they can enjoy participating, competing and succeeding at whatever level they desire. The DDP will also bridge the gap between domestic and representative basketball for athletes and coaches.
The DDP is a term long program with skill and concept progression each week. The content & curriculum for the program is set by the WBA Player & Coach Development Manger, Reece Potter. The program will be beneficial to athletes as it will expose players & coaches to experienced WBA coaches and a set curriculum that aligns with the WBA & Basketball Victoria player development pathway.
Program details
Day & Time - Sunday, 4:00pm - 5:00pm
Location - Eagle Stadium (35 Ballan Rd, Werribee)
Dates - Commencing 23/4/17 & concluding 2/7/17 (term long program)
Cost - $120 for the term
Age groups - U/12 to U/18
Please note: This program is ONLY available to players who are currently not playing in a first or second representative team. During the sessions, athletes will be broken into appropriate groups - based on age, experience & skill level.
WBA encourages all players who want to improve their game to sign up for this program. All coaches are welcome to attend & assist under the direction of the Player & Coach Development Manager.
To register CLICK HERE
Questions can be directed to reece.potter@werribeebasketball.com OR (03) 9742 5440