Board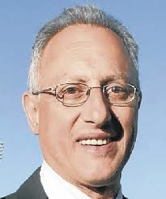 Eddy De Gabriele - Independent Director / Chairman
Eddy De Gabriele comes to Football with a diverse & successful background in Corporate, Business, Govt., Community and Charity coupled with many personal experiences. Below we have provided Eddy's background and journey so far.
Football:
Eddy has been involved with Football since 1963. Eddy played his entire junior & senior football life in Victoria including having the privilege of playing in one International Match in 1973 against Bundesliga Club Hertha Berlin 03. Eddy still plays National & International Masters Football today. In 2005, Eddy was asked to lead the sport with major structural, strategic, organisational and operational changes. With the strong support from the Football Community, Eddy led a professional group of like-minded people in the Unification of the game and the creation of Football South Coast (FSC) Ltd. Today Football in the Illawarra is successfully unified bringing an end to a 32-year fractured community. FSC is recognised as a modern and progressive Sports Association having attracted the attention of the FFA & FNSW with its successful & unique Unification Model. FSC through its first ever woman appointed CEO, Ann-Marie Balliana leads a team in managing all elements of Football and the sport can now grow and take its rightful place as a key contributor to the region. Football in the Illawarra has made an amazing turnaround under FSC as it searches of support for better facilities for its football community & secure a permanent home. FSC continues to grow its grassroots with record breaking registration & participation numbers & the future of football in the Region & its surrounds is shining strongly under the FSC Unification model.
Business:
Professionally, Eddy is owner & Founder of the Edmen Group of Companies; a business that employs over 1800 people across most of Australia providing Disability Care Worker Services to the Disability & Age Care Sectors and providing Workforces to various multiple Industries. Edmen has become a leading and major provider of National Disability Care Services and Recruitment Services. Its growth & expansion continues as market leader.
Government:
Eddy has been Chairman of Regional Development Australia (RDA) Illawarra, (prev. Illawarra Area Consultative Board) since 2005; responsible for the effective economic & social development of the Region. RDAI is governed by a Board of 12 Illawarra Members, comprising; business, community, union, university, TAFE and State/Fed govt. leaders.
Community/Organisations:
Over a number of years, Eddy has been involved and is still involved as a either Director or Committee Member in a number of Community & Association Organisations, including: Illawarra Business Chamber, Fraternity Recreational & Bowling Club, Endeavour Foundation Endowment Challenge Fund, Australian Industry Group and the Sth Coast A-League Bid Consortium Group.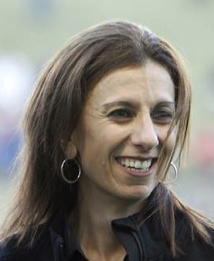 Ann-Marie Balliana - Independent Director / CEO
Ann-Marie's involvement in football began at an early age when her family started Fairy Meadow United Soccer Club. Born and raised in Wollongong, Ann-Marie attended Wollongong University and graduated with a Bachelor of Commerce Degree. As a Chartered Accountant Ann-Marie has worked for Westpac and Cuscal as an internal auditor and project manager with areas of specialisation being are risk management, compliance and business development.
Although always kicking a ball around with her family in the backyard, Ann-Marie played for South Coast United in the Women's league from 2001 to 2004 taking out Player of the year in her first formal year of playing. More recently Ann-Marie was the Treasury of the Illawarra Junior Football Association prior to unification from 2008 to 2010. Ann-Marie is now looking forward to being a football mum as her two young sons approach their first days on the football field.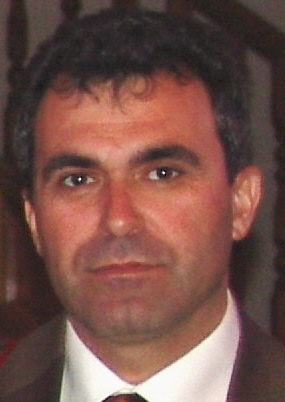 Milco Stojanoski - Independent Director / Deputy Chairman
Milco Stojanoski - MBA, BCom, Eng Dip. Operations Manager with BlueScope Steel. Milco has over 20 years experience in football across the Illawarra Region. He is an Ex President and life member of Cringila Lions Football Club and was invited to join the board of Illawarra Football Association in 2004 which led to his election as vice president in 2007. Milco played an integral role in the development of Crehan Park and development of its business plan and strategic direction. In 2009 Milco was appointed by Football NSW to the board of Football South Coast after an extensive recruitment process.

Nicki Bowman - Independent Director
Proudly born, raised and resident in the Illawarra, Nicki has forged a 25-year career in both the corporate and not-for-profit sectors, with a strong focus on business improvement and transformation. She has worked in industries ranging from legal to mining, from manufacturing to finance, and from football to fashion, in both board and executive roles. Nicki was the founding Deputy Chair of Football South Coast, and acted as CEO and MD in its formative days. After a break to travel the world with her family, Nicki re-joined the Board in 2016. Nicki also spent several years on the FFA's Women's Advisory Group, and represented Australia at the 2011 FIFA Women's conference.
Bruce Whalan - Independent Director
Bruce has had 40 years of broad based experience in the steel industry – national and international. Experience ranges from technical, operations, business improvement, international sales, and feed sourcing for Asian operations.
Bruce's involvement with football started when his sons starting playing in 1987 and progressed to include; President Wolves Juniors – 1993 to 2000, Director - Wolves Board 2013 to 2015 and Independent Director FSC Board 2016 to present.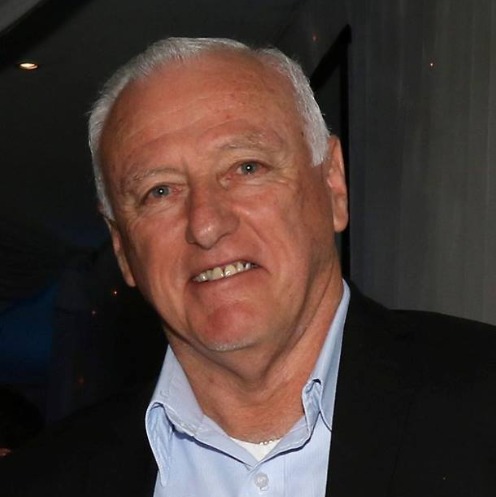 Bruce Cunningham - Elected Director (Men's Football Council)
Football
Bruce has been involved in football in the south coast region for many years (exceeding 38), serving in a capacity at a Club level with the Bellambi Football Club. During the halcyon days the Bellambi club was successful at both Junior and Senior level where Bruce held multiple positions in the overall operation and running of the club before coming on board with the previous Illawarra Football Association as a Director, holding multiple portfolios during that tenure.
The development and formation of Football South Coast seen Bruce continue to support the Men's Football Council in multiple roles including Judiciary Chairman and General-Purpose Tribunal Chairman and then onto the Men's Football Council as a Councillor after a tenure of 10 years, supporting the disciplinary side of football.
On the Men's Football Council, he was called upon to undertake multiple roles and portfolios culminating in the position of Deputy Head of the Council for the last few years.
Bruce has been active within the football fraternity across the Region including directorship within State League and the previous National Soccer League with the Wollongong Wolves, where he was the Director of Operations. Overall, he underpins the commitment and dedication to see the game advance at all levels and is an asset to the Board of FSC.
Business
Bruce is the director of a successful consulting company that has been in business since 2000 delivering business and management services to multi-discipline industries including a comprehensive background in management system development and auditing over an extended period.
In his consulting capacity he has had the opportunity to assist and foster the development of small to medium enterprises to achieve both system accreditation and administrative efficiencies. These attributes have been utilised within his company to provide a platform of understanding and interaction with business, in a seamless manner that is supportive for ongoing business development.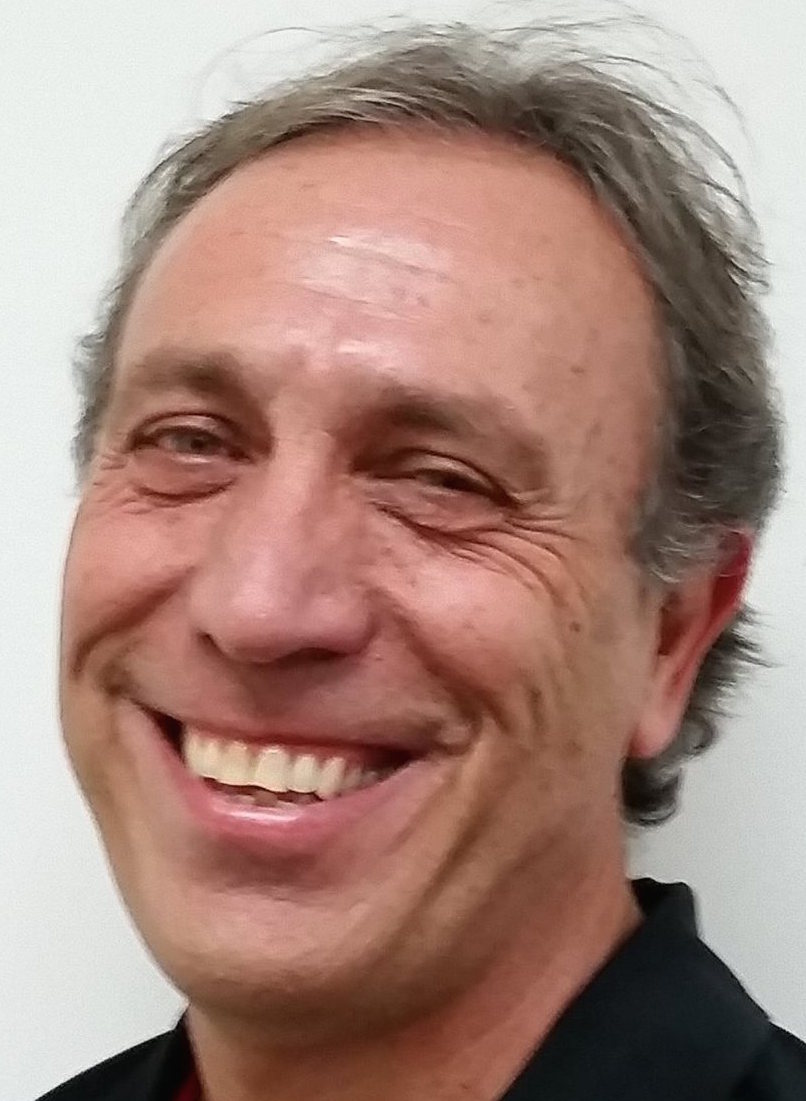 Joe Seco - Elected Director (Junior Football Council)
Joe has been actively involved in local football for than 40 years – since started playing as a junior at EPT to his current position as Head of Junior Council.
During this time Joe has played local football at EPT, Warilla Wanderers, Cringila Lions and enjoyed a couple of seasons in the amateur Competition.
His coaching experience includes time spent at Warilla Wanderers, Unanderra, Coniston, Cringila Lions and State titles level with the Metro Far South teams. Joe's credentials also included his referee's accreditation and goalkeeping coaching accreditation.
Joe's first introduction to football administration was as a junior club secretary at Coniston for five years and he joined the Illawarra Junior Football Association working his way to Deputy Head of Council for FSC Junior Football, Head of Representative and Development football then on to his current role of Head of Junior Council.
Being part of a cohesive team like Football South Coast has given Joe a lot of enjoyment, particularly being part of the growth and expansion of local junior football, something Joe would like to see continually grow and thrive.
Catherine Lear - Elected Director (Womens Football Council)
Dennis Makin - Elected Director (Referee Council)
John Whiddett - Director (Representative and Development Football)
Football
Life Member Unanderra Hearts Soccer Club – President, Secretary, Registrar
Life Member Illawarra Junior Football Association (extended to Football South Coast) – Rep Team Convenor, Disciplinary Chairman, Vice President, Head of Junior Council.
Life Member Wests Illawarra Football Club – Treasurer, Secretary, President, Public Officer.
Football New South Wales Junior Standing Committee for 4 years, Chairman for 2 years.
Football New South Wales Sydney Branch 6 years, 2 years as Chairman, Appeals panel.
Football New South Wales – Met Far South State Titles Convenor – 8 years.
Referee – 8 years
Instrumental in obtaining Government Grants for Unanderra Oval for;
Field lighting of all 3 main fields.
Project managed the installation of the field lighting.
20,000 litre water tank for watering of fields in summer months
Construction of BBQ room.
Employment