Sponsors
Sports Centre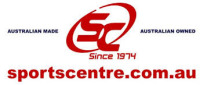 http://www.sportscentre.com.au
Based in Adelaide, Australia and established in 1974 as a sports retail outlet, Sports Centre is a 100% Australian owned company employing over 35 full-time staff, specialising in garment manufacturing, sublimation, graphic design, embroidery, digital printing, screen-printing and equipment.

Sports Centre has grown to become one of South Australia's largest custom sports, school, event and corporate apparel manufacturers, providing a huge range of affordable, high-quality garments to hundreds of schools, businesses, recreational organisations and sporting clubs across South Australia and Australia.
Phone:(08) 8240 0011
Address:
142 Port Rd, Hindmarsh SA 5007
The Woodville Warriors appreciate the support of Sports Centre and thank them for there sponsorship for the 2016 season.
One Care Medical Centre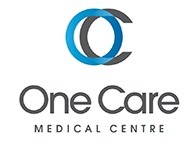 http://onecaremc.com.au
One Care Medical Centre is a purpose built medical facility which opened its doors in July 2013. The original Pennington Surgery at 7 Addison Road, had been delivering healthcare to the local community since 1983.
With increasing demand and expansion, Drs Kong Ting, Chek Ng, and Tony Thoo, who were the original partners of the Pennington Surgery felt a larger, more modern premises was necessary. In 2012, the concept of One Care Medical Centre was born. One Care Medical Centre opened its doors in July 2013 with the addition of Dr Toan Nguyen to the partnership, merging the former Addison Surgery which was located at 1/75 Addison Road and had been delivering healthcare to the local community since 1987.
Pennington
Phone: 8341 1011
Address: 1 Addison Road, Pennington. SA 5013
Woodville Road
Phone: 8345 5341
Address: 4 Woodville Road. Woodville South SA 5011
Nisscare
Address:
LOT 15 Scan Ct, Royal Park SA 5014
The Woodville Warriors appreciate the support of Nisscare and thank them for there sponsorship for the 2016 season.
If you are in need of great mechanical repair or service for your car please call they guys at Nisscare Royal park. Business cards will be available on the club sponsors wall, just inside the stadium.
Tell Brenton that Nelson sent ya!
LJ Hooker - Woodville, John White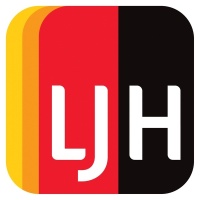 www.woodville.sa@ljh.com.au
Woodville Club Sponsor 2008, 2009, 2010, 2011, 2012, 2013, 2014
JOHN WHITE is a long time supporter and sponsor of Woodville. For every home that John sells as a result of a referral from anyone in the Club, he will give the Club $300.
Buying, Selling or Renting? Give John a call for all your real estate needs on 8243 0866 or 0419 848 305 (all hours) and support WDBC at the same time.
The Woodville Warriors appreciate the support of LJ Hooker Woodville and thank them for there sponsorship for the 2016 season.
F45 Torrensville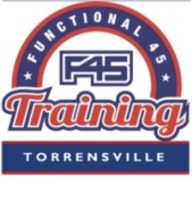 https://f45training.com.au/torrensville/
F45 Training is the new training technique leaving competition and clients gasping for air. F45 is the most innovative, challenging and systemised team training workout in the world. Come and train like the stars at F45 Training.
Address: 253 Henley Beach Road, Torrensville, SA, 5031
Email: torrensville@f45training.com.au
Phone: 0447 050 401
Instagram: @f45_training_torrensville
Adam Murphy - Coaching & Consulting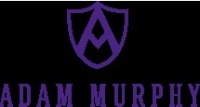 http://www.adammurphy.com.au/consulting-coaching/
Consulting is an easy way to get me involved in your project and/or team to be able to get you fast results and to assess whether or not we are going to be a successful team in long term.
I will help you clearly define exactly what it is you are working on achieving and give you a clear direction to follow.
Half and full days are available, I can guarantee better results with a full day however.
Coaching is the most intensive results driven way in which I work with my clients and the absolute best way to get results.
I choose work with a select few clients who I honestly believe I can make a difference with and who have a business/life/personality models that resonates with me. If you're someone who relies on excuses, does not really want great success or does not like to have fun, please do not apply.
Success is earned not given. My coaching program is not for the faint-hearted. Its tough work, it requires a solid time and financial monthly commitments however it is guaranteed to be very rewarding.
AK Paving & Landscaping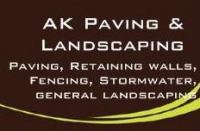 https://www.facebook.com/AKPavingLandscaping/about/?entry_point=page_nav_about_item&tab=page_info
A Small business specialising in paving, retaining walls, fencing, stormwater and all your general landscaping needs.
For your free no obligation quote, or if your just after some information please contact Ky Oliver today via email or mobile! Registered and Licenced.
Phone: 0428 222 925
Email: kyoliver7@hotmail.com
Mint Cleaning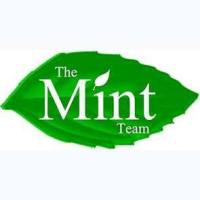 https://www.facebook.com/themintteam/info/?tab=page_info
The Mint Team is a relatively new South Australia owned and operated business that was founded by Daniel Morgan and Troy Viskaal. Between Troy and Daniel we have over 15 years experience in cleaning, gardening and property maintenance.

All our cleaners have vast experience in the industry and are all police cleared, reference checked and stringently interviewed before we take them on to ensure our clients will be completely and utterly thrilled with the service provided.

The Mint Team takes pride in being able to cater for all your cleaning and gardening needs. We will tailor our services to suit your every need.
Phone: 0414 889 094
Email: themintteam@gmx.com
The Woodville Warriors appreciate the support of Mint Cleaning and thank them for there sponsorship for the 2016 season.
Abbott Printers & Stationers

www.abbott22.com
Warriors Club Supporter/Product Sponsor 2008, 2009, 2010, 2011, 2012, 2013
Abbott Printers and Stationers are a chain of locally owned and operated stores specialising in services
for small business located in Adelaide, South Australia. Now in our 25th year, we aim to provide a range of excellent value services to business that may not have the resources to own their own leading edge equipment.
Whether you need one copy or thousands, envelopes or paper clips, business cards or rubber stamps - Abbott does it all. We won't ask (in fact we will advise you against) producing more than you need. For over twenty years customers like you have been enjoying exceptional service at an affordable price.
Contact Sue for all your stationery needs on 8340 3244, crn Port & South Rds, Hindmarsh
The Woodville Warriors appreciate the support of Abbotts Printers and thank them for there sponsorship for the 2016 season.