Tournaments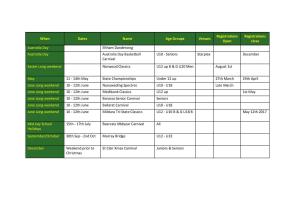 Attached is a list of Junior and Seniors carnivals throughout the year. Coaches will generally inform players and parents of which tornements they intend to attend at the begining of the season.
Costs for interstate or local tornements can be raised via fundraising methonds that the club can assist with in part or can be paid for by families themselves. These carnivals can be great experiances for all, not just for basketball purposes, as friendship bonds can be built greatly over these weekends!
It is encouraged that players attend these tornements with thier teams!