Become a WDBC player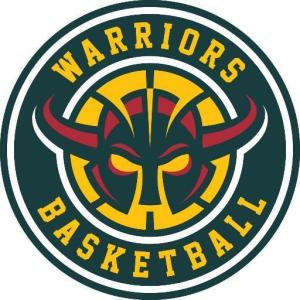 The Warriors are always on the look out for new junior players to come along to play the game we all love! We junior have Girls and Boys teams from u10's through to U23's and players of all abilities are more than welcome to come play basketball out our club. Below is a few important details on how to become a player at Woodville.
First contact
Please send an email to either of the following addresses to juniors@woodvillewarriors.com.au
Please fill out the Intent to play form (you can download the PDF below) as well as you best contact details (Email and or Phone number) and we will be able to provide the correct information to you. We suggest you also download the General information booklet which is also at the bottom of this page.
The club will be in contact with you ASAP, but please be aware that these above emails are manned by volunteers and your email may not be responded to straight away. We will however do our best to respond in a timely manner.
If you have not heard from the club in response to your email after a week (highly unusual) you can contact the clubs facebook page as a last resort.
Trialling for Warriors
Formal trials for each junior age group are held in August/September every year, ahead of the summer season. All new players who trial are required to complete an Intent to Play form (Form W01 – Intent to Play – New Player), which is to be signed by their parent or guardian.
Following the trials coaches will meet to decide their teams and all players that have trialled will be notified. Non-selected players will be given feedback as to why they were not successful in gaining selection to a team and given advice on the areas they need to develop.
If your require a clearance from another club
If a player wishes to transfer from another club to Woodville District Basketball Club, a clearance must be applied for from the previous club. If a player wishes to transfer from Woodville District Basketball Club to another club, a clearance is to be applied for to admin@woodvillewarriors.com.au. A clearance will only be granted once all financial commitments are met. A $50 admin fee is to be paid and all club equipment is to be returned.
Game Schedule
Basketball SA is a home and away series. Each team will play one week at their home stadium and the following week away. The following table show when games are played for each division.
Under 10 Saturday mornings
Under 12 Division 1 and 2 Friday nights
Under 12 Division 3 and below Saturday mornings
Under 14 Division 1 and 2 Friday nights
Under 14 Division 3 and below Saturday mornings
Under 16 Division 1 and 2 Friday nights
Under 16 Division 3 and below Thursday nights
Under 18 Friday night
Under 23 Tuesday nights
Games are played at a number of stadiums in the Adelaide metropolitan area. Game schedules are formulated by Basketball SA and distributed during the first few weeks of the season. Schedules are also displayed under SA District Basketball on the Sporting Pulse web site: http://www.sportingpulse.com.au