2018 Women's Team
Scott Herriman - Head Coach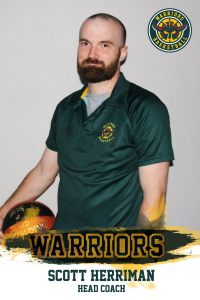 Andrew Kielczynski - Assistant Coach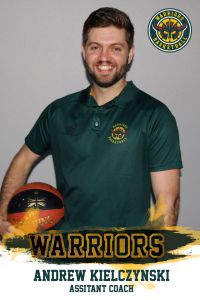 David Pascoe - Assistant Coach
Nyre Harris #2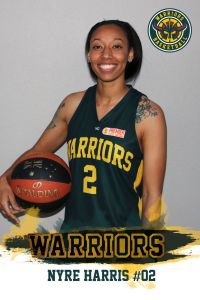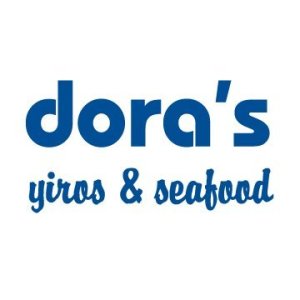 Position: Guard
Player Sponsor: Dora's Yiros & Seafood
Address: 72 Findon Road, Woodville West
Phone: 8268 2064
Website: http://www.dorasyiros.com.au
Facebook: https://www.facebook.com/dorasyiros/
Nyre Harris has secured a returning club sponsor Dora's yiros and seafood. For a great meal with huge flavor, head into Dora's Yiros to forfill your hunger cravings!
We thank Kosta & Dora's Yiros for their support!
We encourage all Woodville family members to visit the shop, chat to owner Kosta and sample the GREAT food on offer!
Deanna Troia #5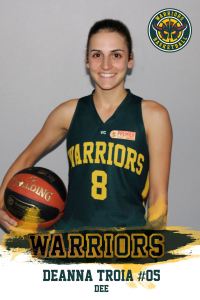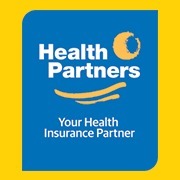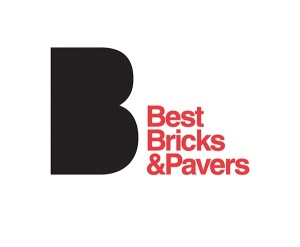 Position: Guard
Player Sponsor: Best Bricks & Pavers
Website:http://www.bestgroup.com.au

Phone:08 8169 7700
Address: 255-259 Cormack Road, Wingfield SA 5013
Best Bricks & Pavers is sponsoring Deanna Troia for the 2018 season. We thank Marisa Liddle and Best Bricks & Pavers for the support once again.
BEST Bricks & Pavers is a 100% South Australian owned business that manufactures concrete pavers and products in Adelaide. Established in 1993, BEST is now a market leader in the supply of segmental traditional pavers, large format paving, wall blocks, terrazzo tiles, bricks, and footing block products.
Player Sponsor: Health Partners
Website:https://www.healthpartners.com.au

Phone:1300 113 113
Health Partners is sponsoring Deanna Troia again for the 2018 season. We thank them for the support.
Health Partners has been looking after the private health care needs of South Australians since 1937 – and we've never been in better shape. We are the largest South Australian open health fund providing hospital and extras cover to over 80,000 individuals.
Katherine Perkas #6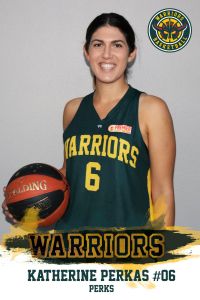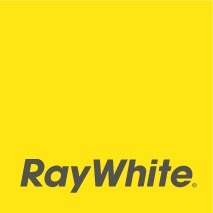 Position: Forward/Center
PLAYER SPONSOR: Ray White Woodville
Website: http://raywhitewoodville.com.au
Email: woodville.sa@raywhite.com

Ph: (08) 8244 0844
Address: Unit 2, 797 Port Road, Woodville 5011, SA
Peter Kiritsis from Ray White Woodville is sponsoring Katherine Perkas again for the 2018 season. We thank Peter and Ray White Woodville for the support.
When looking to Buy or Sell Real Estate in the Western suburbs look no further than the award winning Professional Team at Ray White Woodville.
If you're considering selling your home or investment property you'll need professional advice on the best method of sale for your home. Whether by Auction, For Sale, by Negotiation or Residential Tender, our skilled marketing team can design a tailored marketing package to suit you and your property.
Principal, Peter Kiritsis along with his award winning team have achieved some of the highest accolades within the Ray White Group in South Australia and Internationally. You just have to take one step into our office and see the numerous awards covering or reception area. That is true testament of our outstanding results and abilities. Your local Ray White office is the market leader in sales and negotiations. Please feel free to give us a call or send us an email to find out how we'll get you a Premium Price!
Kahli Harmer #8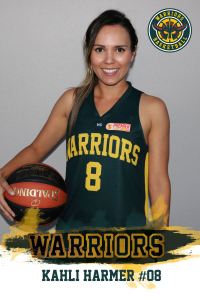 Position: Guard
Player Sponsor: Remote Air Services
Website: https://remoteair.com.au
Ph: 08 8369 3437
Address: 62 O.G. Road Klemzig SA 5087
Craig Burns of Remote Air Services is sponsoring Kahli Harmer for the 2018 season. We thank Craig and Remote Air Services for the support.
Established on July 17, 2013, Remote Air Services caters to the design, construction, integration, and maintenance of essential building services for the mining, healthcare, hospitality and education sectors across Australia. We service Adelaide and surrounding communities with a one-stop process that includes the supply of a broad range of heating and cooling equipment, installations, on-site labor and expert advice. Our team of customer-focused technicians, engineers and installers have been carefully selected to ensure a well-rounded team that can deliver any project to the highest industry standards be it a small job, or a large, complicated installation. Our maintenance department provides excellent care for every system we sell and install to ensure your system optimised and runs safely, smoothly and efficiently.
Aimee Herriman #9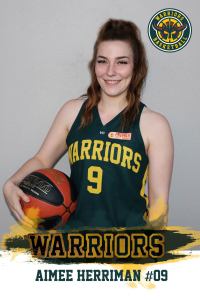 Position: Guard
Karla Della-Pietra #10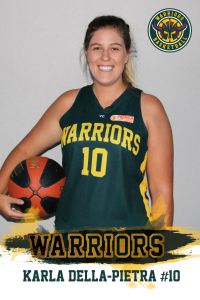 Position: Forward
Player Sponsor: National Pharmacies Findon
Address: 303 Grange Rd, Findon SA 5023
Phone: 8356 7619

Website: https://www.nationalpharmacies.com.au
Everybody deserves good health and at National Pharmacies, your health and wellbeing is our priority. For over 100 years, we have cared for the community with an ultimate vision of creating a healthier nation, one member at a time.
Since opening our doors as a single dispensary in Adelaide in 1911, our unique membership benefits, personalised customer service and extensive selection of products are now available at over 51 pharmacies in South Australia, Victoria and New South Wales, with 20 Optical stores operating in South Australia.
National Pharmacies is a mutual organisation where profits made through operations are returned to members in the form of benefits. We pride ourselves on providing high quality customer service and professional advice, along with a wide range of products and services.
Sienna Forman #12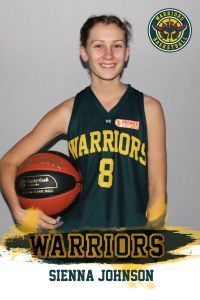 Position: Guard/Forward
Rachael Griffiths #13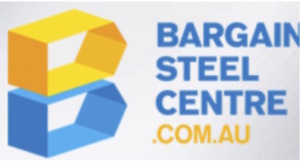 Position: Center/Forward
Player Sponsor: Bargin Steel Centre
Website: http://www.bargainsteelcentre.com.au

Phone: 8280 6000

Address: 17-21 Heaslip Rd. Burton 5110,

Bargin Steel Centre is sponsoring Rachael Griffiths for the 2017 season. We thank them for the support for the second season running.
Established in 2001, we are an ever-growing, family-owned business with an enduring commitment to demonstraing excellence to each and every one of our customers, on each and every level. As a starting point, we offer our customers quality and selection; we offer a complete range of eminently affordable, quality steel products including fencing (including neighbour friendly, custom-made pool and post/rail options), verandas, sheds/outbuildings, roofing, miscellaneous materials and tools. To this we mix in a dose of convenience: not only do we offer a range of steel services, but have also expanded our facility over time, in order to offer our clients a still better selection across our product and service lines.
Alyce Thomas #16
Emily Venning #21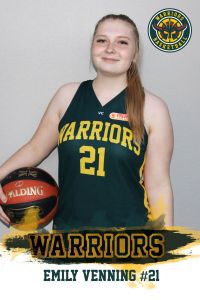 Position: Guard/Forward
Player Sponsor: Barossa Village Incorporated
Website: http://barossavillage.org

Phone:8562 0300

Address: 14 Scholz Avenue, Nuriootpa SA 5355
Barossa village Incorporated is sponsoring Emily Venning for the 2018 season. We thank Matthew Kowald and Barossa village Incorporated again for the support.
Actively Engaged in Ageing Barossa Village is a South Australian specialist in independent retirement living, home support services and residential care.
Barossa Village specialises in active, healthy ageing, offering independent retirement living, personalised home care to support every stage of retirement life and residential care if or when you need it.
Barossa Village is owned by the local community and operated as a not-for-profit public benevolent organisation.
Julia Christou #23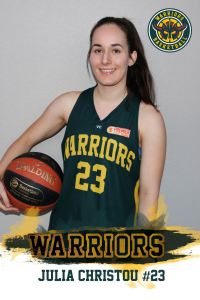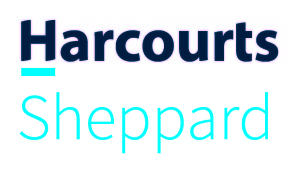 Position: Guard
Player Sponsor: Sheppard Harcourts - Torrensville
Website: www.sheppard.harcourts.com.au
Sheppard Harcourts - Torrensville is sponsoring Julia Christou for the 2018 season. We thank John Christou and Sheppard Harcourts for the support this year!
Harcourts Sheppard has become home to a strong group of agents, an award winning property management team and an efficient administration team making sure it all runs smoothly. This orientated group of real estate professionals are determined to deliver clients a truly different property experience through innovation, energy and consideration for each client.
We have all faccets of real estate covered:
Residential Sales, Property Management, Developments, Commercial Valuations, Commercial Sales & Commercial Management.
Eliza Wooden #25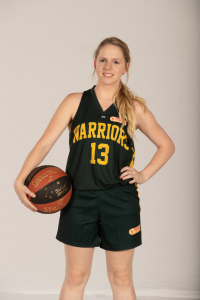 Position: Guard
Chloe Webley #28
Erin Boyd #30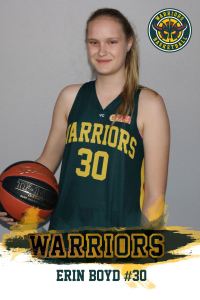 Position: Center
Miriam Zabinsky #33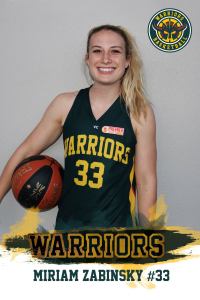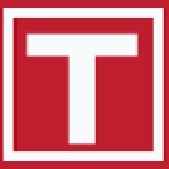 Position: Forward
Player Sponsor: Taste Quality Meats - Findon
Facebook: https://www.facebook.com/tastequalitymeats/
Taste Quality Meats is sponsoring Miriam Zabinsky for the 2018 season. We thank them for the support for their support.
Located at Shop 2, 186-200 findon road, findon in the Westside shopping centre, Taste Quality Meats provide quality Australian made products that will make your mouth water.
With great products, service and prices, Taste quality meats is the place to go for weekly meat shop!
Head to their facebook page above to see what great deals are available this week!
Jess Von Einem #35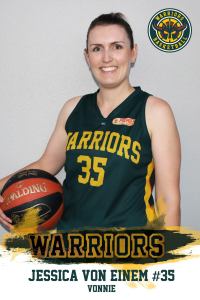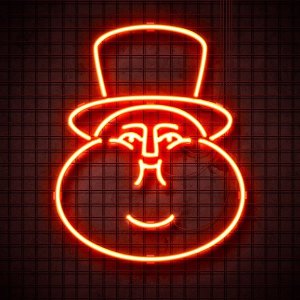 Position: Forward
Player Sponsor: Fat Controller Club
Address: 136 North Terrace, Adelaide
Phone: 7160 0051

Website: https://fatcontroller.club
Facebook: https://www.facebook.com/FatControllerClub/
Instagram: https://www.instagram.com/fatcontrollerclub/
Email: toot@fatcontroller.club
Fat Controller is a booming club and live music venue located in the very heart of the city's nightlife scene. A basement spot opening with some of Australia's best live bands, Fat Controller is underground in look and feel – think Alison Wonderland's Warehouse Project. Concrete, steel and minimal lighting will add to the whole experience of seeing mostly Australian, independent artists you'll often hear on Triple J or Unearthered.