2017 Women's Team
Scott Herriman - Head Coach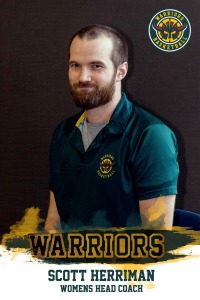 Andrew Kielczynski - Assistant Coach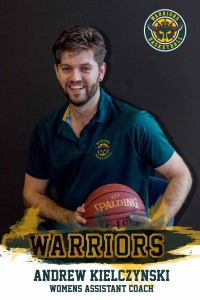 Kimberley Porplycia #5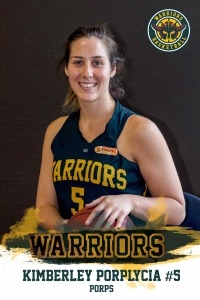 Position: Forward
Katherine Perkas #6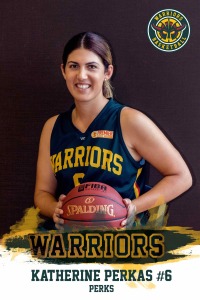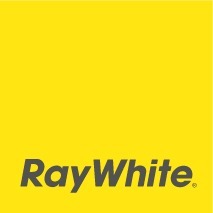 Position: Forward/Center
PLAYER SPONSOR: Ray White Woodville
Website: http://raywhitewoodville.com.au
Email: woodville.sa@raywhite.com

Ph: (08) 8244 0844
Address: Unit 2, 797 Port Road, Woodville 5011, SA
Peter Kiritsis from Ray White Woodville is sponsoring Katherine Perkas for the 2017 season. We thank Peter and Ray White Woodville for the support.
When looking to Buy or Sell Real Estate in the Western suburbs look no further than the award winning Professional Team at Ray White Woodville.
If you're considering selling your home or investment property you'll need professional advice on the best method of sale for your home. Whether by Auction, For Sale, by Negotiation or Residential Tender, our skilled marketing team can design a tailored marketing package to suit you and your property.
Principal, Peter Kiritsis along with his award winning team have achieved some of the highest accolades within the Ray White Group in South Australia and Internationally. You just have to take one step into our office and see the numerous awards covering or reception area. That is true testament of our outstanding results and abilities. Your local Ray White office is the market leader in sales and negotiations. Please feel free to give us a call or send us an email to find out how we'll get you a Premium Price!
Steph Woortman #7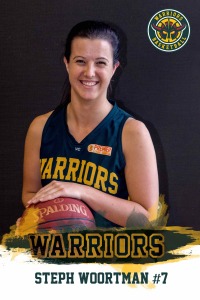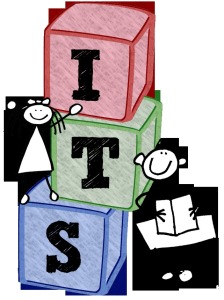 Position: Guard
PLAYER SPONSOR: Intuition Tutoring Services

Website: https://intuitiontutoring.com
Email : jasmin.parasiers@gmail.com
Ph: 0403 750 517
Jasmin Parasiers from Intuition Tutoring Services is sponsoring Steph Woortman for the 2017 season. We thank Jasmin and Intuition Tutoring Services for the support.
Intuition Tutoring Services began in 2005, helping children of all ages and levels get ahead in Mathematics and English. Today, Intuition Tutoring has 7 employees teaching more than 90 students across all SACE subjects. From Intuition Tutoring's recently opened classroom in Woodville, Jasmin runs a scholarship program for disadvantaged year 12 students and supports over 13 primary and high schools in the local area.
Learning Areas Supported:
Primary: Maths and English
Middle School: Maths, English, Science
SACE: All subject areas
Aimee Herriman #9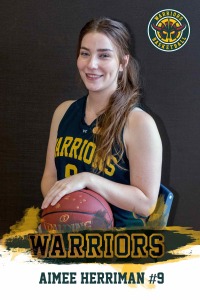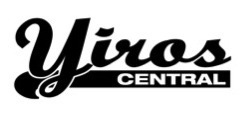 Position: Guard
Player Sponsor: Yiros Central
Facebook:https://www.facebook.com/pg/yiroscentral
Phone: 0414 731 043

Address: Cnr South Road & Ashwin Parade Thebarton, South Australia
Yiros Central is sponsoring Aimee Herriman for the 2017 season. We thank Yiros Central for the support.
Located at the new Brickwork Markets, at the Cnr of South Road & Ashwin Parade Thebarton, Yiros Central is open for Lunch and dinner, dine in or take away daily. So for some awesome yiros, that is so delicious and fresh along with other amazing menu options, head in to see the friendly staff at Yiros Central!
Karla Della-Pietra #10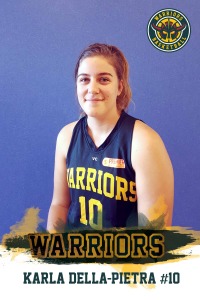 Position: Forward
PLAYER SPONSOR: Kemp Group

Website: http://oceantech.com.au/kemp-group/

Michelle Werner from Kemp Group is sponsoring Karla Della-Pietra for the 2017 season. We thank Michelle and The Kemp Group for the support.
The Kemp Group consists of Oceantech, Calibre Boats, Aluminium Dynamics and Hypac. Each with their own unique specialty in the design, fabrication and build of first class vessels.
Established in June 1996 Oceantech Design is an independent, multi-disciplined marine design company based in Adelaide, South Australia, specialising in the design of stern and prawn trawlers, as well as large aluminium craft.
PLAYER SPONSOR: Significant Financial Solutions

Website: http://www.significantfinancialsolutions.com.au

email: nathan@sfslimited.com.au
Ph: 08 8271 1055
Nathan Hartley from Significant Financial Solutions is sponsoring Karla Della-Pietra for the 2017 season. We thank Nathan and Significant Financial Solutions for the support.
Significant financial solutions are the Home Loan Specialists. As your broker at SFS, we can can compare hundreds of home loans from over 20 lenders, including the big four banks. You'll find our brokers at SFS have a wealth of knowledge, so we are a great resource to tap into. Allow SFS to empower you with choices.
Emily Sims #11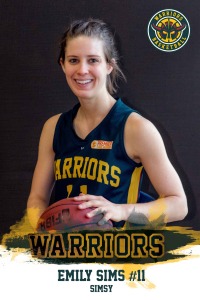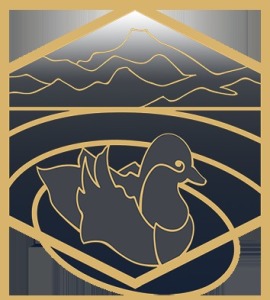 Position: Guard
PLAYER SPONSOR: Gatch Wine

Ansel Ashby and Gatch Wine is sponsoring Emily Sims for the 2017 season. We thank Ansel and Gatch Wine for the support.
Jennifer Monroe #12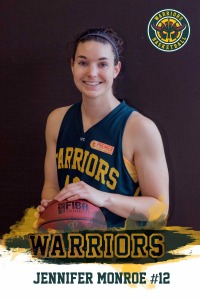 Position: Forward
Deanna Troia #14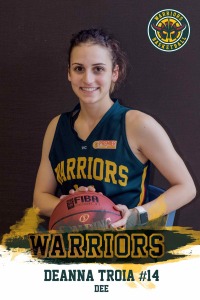 Position: Guard
Player Sponsor: Best Bricks & Pavers
Website:http://www.bestgroup.com.au

Phone:08 8169 7700
Address: 255-259 Cormack Road, Wingfield SA 5013
Best Bricks & Pavers is sponsoring Deanna Troia for the 2017 season. We thank Marisa Liddle and Best Bricks & Pavers for the support.
BEST Bricks & Pavers is a 100% South Australian owned business that manufactures concrete pavers and products in Adelaide. Established in 1993, BEST is now a market leader in the supply of segmental traditional pavers, large format paving, wall blocks, terrazzo tiles, bricks, and footing block products.
Rachael Griffiths #15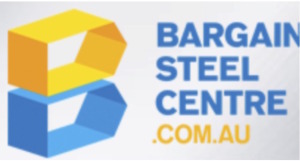 Position: Center/Forward
Player Sponsor: Bargin Steel Centre
Website: http://www.bargainsteelcentre.com.au

Phone: 8280 6000

Address: 17-21 Heaslip Rd. Burton 5110,

Bargin Steel Centre is sponsoring Rachael Griffiths for the 2017 season. We thank them for the support for the second season running.
Established in 2001, we are an ever-growing, family-owned business with an enduring commitment to demonstraing excellence to each and every one of our customers, on each and every level. As a starting point, we offer our customers quality and selection; we offer a complete range of eminently affordable, quality steel products including fencing (including neighbour friendly, custom-made pool and post/rail options), verandas, sheds/outbuildings, roofing, miscellaneous materials and tools. To this we mix in a dose of convenience: not only do we offer a range of steel services, but have also expanded our facility over time, in order to offer our clients a still better selection across our product and service lines.
Alex Walker #18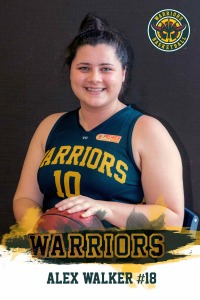 Position: Forward / Centre
PLAYER SPONSOR: K Huppatz Conveyancing
Phone: 8269 4329
Kate Huppatz and K Huppatz Conveyancing is sponsoring Alex Walker for the 2017 season. We thank Kate and K Huppatz Conveyancing for the support.
Emily Venning #21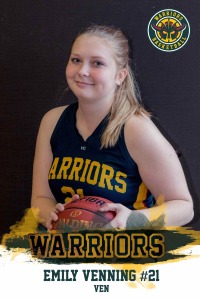 Position: Guard/Forward
Player Sponsor:Barossa Village Incorporated
Website: http://barossavillage.org

Phone:8562 0300

Address: 14 Scholz Avenue, Nuriootpa SA 5355
Barossa village Incorporated is sponsoring Emily Venning for the 2017 season. We thank Matthew Kowald and Barossa village Incorporated for the support.
Actively Engaged in Ageing
Barossa Village is a South Australian specialist in independent retirement living, home support services and residential care.
Barossa Village specialises in active, healthy ageing, offering independent retirement living, personalised home care to support every stage of retirement life and residential care if or when you need it.
Barossa Village is owned by the local community and operated as a not-for-profit public benevolent organisation.
Julia Christou #23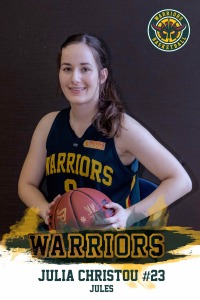 Position: Guard
Player Sponsor: LJ Hooker - Glenelg
Website: http://glenelg.ljhooker.com.au
(08) 8294 6000
LJ Hooker - Glenelg is sponsoring Julia Christou for the 201& season. We thank John Christo and LJ Hooker - Glenelg for the support for the second year running!
LJ Hooker Glenelg is in a prime position, gaining maximum exposure from the busy traffic flow between Glenelg and Oaklands Park (home to Westfield Marion, one of the best shopping and entertainment complexes in South Australia & the brand new SA Aquatic Centre).
Ashley Claussen #24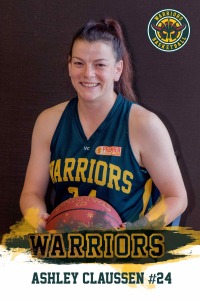 Position: Guard
Tiani O'neill #30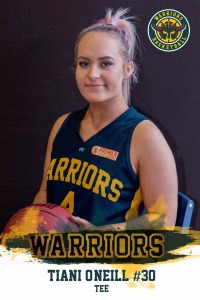 Position: Guard
Jess Von Einem #35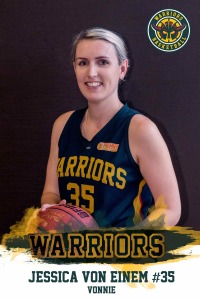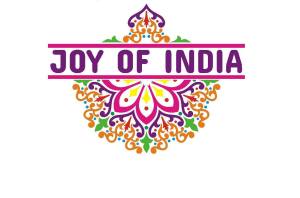 Position: Forward
PLAYER SPONSOR: Joy of India
Website: http://www.joyofindia.com.au/
Sam Semwal from Joy of India is sponsoring Jess Von Einem for the 2017 season. We thank Sam and Joy of India for the support.
Established in 2012, Joy of India was first opened at Chinatown, after running successfully we opened our second outlet at City Cross Arcade. Our newest venture is our first fully licensed restaurant at Brickworks Marketplace. All the outlets are managed and supervised by qualified chef and owner Sam running restaurants and food business since 2002 in Australia.