History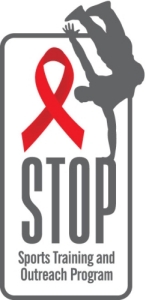 Be a Leader. Promote Sport. Prevent HIV
One third of the 40 million people living with HIV are under the age of 25, and many are involved in sports, either as spectators or as participants.
In 2005, UNAIDS signed a memorandum of understanding with the International Olympic Committee to involve the world of sport more actively in the response to HIV.
The partnership to develop an HIV and AIDS Programme for the Pacific Sports Community has been formed between The Pacific Island Forum Secretariat (PIFS)/UNAIDS/The Asia Pacific Leadership Forum (APLF)/The Pacific Islands AIDS Foundation (PIAF)/The Oceania National Olympic Committees (ONOC) and The Secretariat of Pacific Community (SPC).
Sport plays an important role in individual, national and global development. At the individual level it can enhance physical and emotional wellbeing, social networks, and self-knowledge. Nationally, sport has the power to contribute to economic and social growth, promote tolerance and improve public health, while globally sport can improve peace, the environment and development. (UNAIDS 2005 International Year of Sport and Physical Education - Concept Brochure.)
In April 2007, Papua New Guinea hosted the inaugural HIV & AIDS Prevention Through Sport Workshop. The workshop identified 6 recommendations:
1. Building partnerships between all sectors
2. Developing an HIV and AIDS policy for sports
3. Adapting the IOC/UNAIDS Toolkit for the Sports Community
4. Preparing events based campaigns at national, regional and International level
5. Development of role models in sport
6. Involvement of People Living with HIV
see PDF below for full report on PNG workshop