ACJBC Sponsors
Commercial Club

http://www.commclubalbury.com.au/
For your dining requirements whilst at the Cup go to their webpage at at the link above
Albury City Council
http://www.alburycity.nsw.gov.au/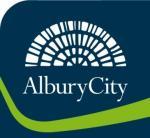 Thank you to Albury City Council for their continued Support of the ACJBC.
Wodonga City Council

http://www.wodonga.vic.gov.au/
Australian Country Junior Basketball Cup committee would like to thank the Wodonga City council for their Continued support of our event.
Hertz
www.hertz.com.au

Morning ACJBC attendess
We are more than happy to continue the sponsorship arrangement and will organise the vehicles as requested.
Under this agreement we are happy to extend a 10% discount for any of our GO2 Hertz location. This could be used for people or teams traveling to Albury/Wodonga for the ACJBC Basketball cup. These buses would have to be booked sooner than latter as we are filling up over the festive season.
We have the following locations
Mitchell and Queanbeyan ACT
Dubbo and Parkes Northern NSW
Wagga, Wodonga and Albury.
Regards,
Daniel Wiegold
Southern Area Manager
Go2 Investments Pty Ltd | Hertz International Sublicensee
Wagga Wagga, Albury/Wodonga, Cook's Buses and Agent locations
90 Hammond Avenue, Wagga Wagga NSW 2650
Phone: +612 6938 6000 | Mobile: +61 431 202 111
Burvale Motel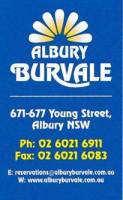 www.alburyburvale.com.au