Three Day Schools Cup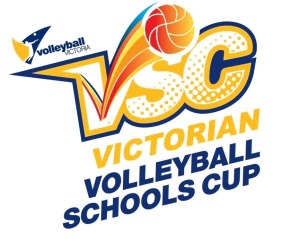 Volleyball Victoria Three Day Schools Cup
The Volleyball Victoria Schools Cup (VVSC) 'Three Day Event' is the largest event that Volleyball Victoria runs. It is a Three-Day Schools Tournament involving over 25 different Victorian Schools and over 140 teams across up to 23 divisions. Ages and Divisions include - U14, U15, U16, U17 and Open, broken up into Honours divisions, Division 1, and Division 2. It takes place in July/August annually at the State Volleyball Centre and uses up to 17 courts over the three days.
'2015 Most Outstanding Volleyball Event' - Awarded by Volleyball Australia
---
2018 Tournament
Location:
State Volleyball Centre, Dandenong Stadium
270 Stud Rd, Dandenong North
Springers Leisure Centre, Keysborough
400 Cheltenham Road, Keysborough
Dates:
Friday July 27
Saturday July 28
Sunday July 39
Spectator Entry:
TBA -
Team Entry:
$385.00 per team.

Team entries are now closed
Tournament Regulations
Player Registration:
It is a condition of participation that all participants are registered members of Volleyball Victoria. The minimum registration level required is the Social/Competitive (Blue) Membership ($40.00).
If a player is already registered at any higher level membership (ie they play in another competition requiring membership such as State League), that membership will also cover them for this event.
Please note that any players planning to participate in the Australian Volleyball Schools Cup in December will require a Full U19 Membership ($66.00). Player registration can be upgraded at any time online or via the VV office.
2017 Links:
- B-Malone Event Photography
- FIXTURE
- Stadium Map
- Player Registration Form
- Tournament Regulations
- Results & Ladders
For more information please contact events@volleyballvictoria.com.au
---
Results Archive
Follow the link below for past event results:
- 2015 Tournament Results
- 2014 Tournament Results
- 2013 Tournament Results
- 2012 Tournament Results
- 2011 Tournament Results
- 2010 Tournament Results
- 2009 Tournament Results
-
---
Check out the match updates and action shots!!
Volleyball Victoria Facebook Page
Like the VV Facebook Page!!!
Get updates, share comments, post results and tag photos
www.facebook.com/VolleyballVictoria