One Day Schools Cup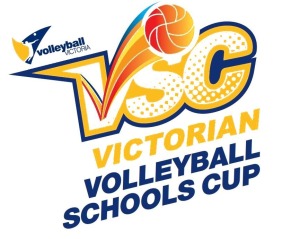 Volleyball Victoria One Day Schools Cup
The Volleyball Victoria Schools Cup (VVSC) is also run as a 'One Day Event' across two separate days for juniors and seniors. The main distinction between the Three Day and One Day Events is the number of matches and length of time matches are spread across (i.e. three days versus one day). The One Day Event is an ideal platform for schools who are new to Volleyball to get a taste of a Volleyball tournament, without having to find or stretch resources to cover a Three Day involvement. The One Day Event is typically an 8:30am start, finishing between 4pm-5pm
---
2019 Tournament
Location:
State Volleyball Centre, Dandenong Stadium
270 Stud Rd, Dandenong North
Event Information Guide -

Tournament Regulations -

One Day VVSC Day 1 Fixture 2019 -

One Day VVSC Day 2 Fixture 2019 -

Dates:
Thursday 9 May - U13, U14, U15 & All Abilities
Friday 10 May - U16, U17 & Open
Division 1 and 2 available for each age group. Divisions may be combined depending on entries
Team Entry:
$185.00 per team (inclusive of GST and stadium entry fee) - TEAM ENTRIES CLOSE 5PM MONDAY 22 APRIL
TEAM ENTRY WILL OPEN IN MARCH

Player Registration:
It is a condition of participation that all participats are registered members of Volleyball Victoria. The minimum registration level required for this event is the Casual (White) ($16.50). If a player is already registered at any higher level (ie Full U19 Membership) then that membership will also cover them for this event.
2018 Links:
Event Information Guide - Click here

Tournament Regulations - Click here

One Day VVSC Day 1 Fixture 2018 - Click Here
One Day VVSC Day 1 Map 2018 - Click Here
One Day VVSC Day 2 Fixture 2018 - Click Here
One Day VVSC Day 2 Map 2018 - Click Here

Please direct any event enquiries to Timothy Heathcote events@volleyballvictoria.com.au
---
2018 Results:
Congratulations to Rowville Secondary College - 2018 Champion School.
Complete 2018 Tournament Results here
Results Archive
Follow the link below for past event results:
- 2017 Tournament Results
- 2016 Tournament Results
- 2015 Tournament Results
- 2014 Tournament Results
- 2013 Tournament Results
- 2012 Tournament Results
- 2011 Tournament Results
- 2010 Tournament Results
- 2009 Tournament Results