DV Schools Program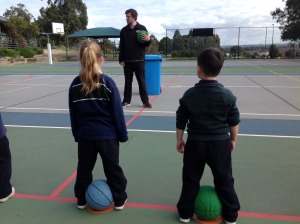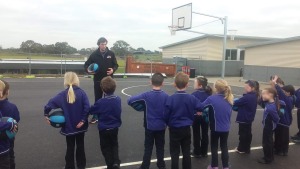 The month of March
has been extremely busy for our DV Schools Program, seeing 1108 students from 6 different primary schools.
These schools included Panton Hill Primary School and Watsonia North Primary School
We have had a vast focus on visiting grades Prep – 2 to help develop the correct techniques in the fundamentals of basketball.
Through this focus it has come with a positive outcome as we have had a lot of interest from students wanting to start playing in our domestic competition. We would like to thank our domestic clubs for being able to give us domestic flyers to hand out to the students while we are at the schools.
"The kids were all engaged"
"They had a great time and it was all very inclusive"
"The drills Matthew ran were great for their skill level, yet he he did it in a fun game simulating way"
"We definitely would recommend Diamond Valley come back next year"
Not only has it been great for the students but it has been as beneficial for the teachers as well. Plenty Valley Christian College loved some of the activities we were teaching and they have started using them for their high school students.
Our program is not only to teach students the correct fundamentals but to do in a fun and creative environment.