About us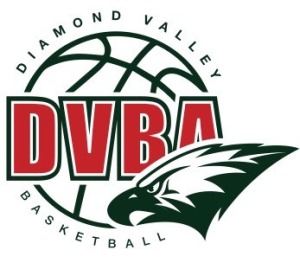 The Diamond Valley Basketball Association is authorised by Basketball Victoria and Basketball Australia to manage basketball in the Diamond Valley geographical area. We offer a supportive, community based approach to basketball for all walks of life and have had proven success across all levels of basketball.

We operate the following basketball programs:

Junior domestic girls and junior domestic boys (under 8s - under 20s).
More than 4,300 players participate every week of the year (excluding school holidays) across 20 domestic clubs based within the Diamond Valley region, its a fantastic place for any young aspiring basketballer to begin their career. See where your local club is based in the domestic section of our website and inquire with them today!

Senior domestic women and senior domestic men.
Currently we have more than 1,900 people playing basketball in our senior domestic competition. The competition is a great chance to assemble with a group of friends and play a competitive season of basketball.

Junior representative girls and junior representative boys (under 12s - under 21s)
The Diamond Valley Eagles Junior Championship program is the representative arm of the Diamond Valley Basketball Association. Currently, our Association is represented by 44 teams, providing an opportunity for approximately 440 local junior athletes to compete in the Melbourne United Victorian Junior Basketball League (MUVJBL). This is a state based competition that is played on Friday nights across Victoria.
The DVBA's Junior Championship program provides the opportunity for young players with intent, to further develop their basketball skills and provides a very important platform in the basketball pathway. Selection trials for DV teams are conducted in October, with the competition beginning in November and finals completing in September the following year.
Through this integral part of the Association, the DVBA has produced players and coaches who have represented the Boomers & Opals; Junior Australian teams; both Victoria Metro & Victoria Country; players who have attained scholarships to the Centre of Excellence (Former AIS) and to the USA College system.
Senior representative women and senior representative men (SEABL & Youth League)
In 2018, The Diamond Valley Eagles will compete in the South East Australian Basketball League (SEABL) Competition in both the men's and women's divisions. SEABL is the premier winter basketball competition across South East Australia and ultimately, provides players and coaches the best playing and coaching opportunity a Basketball Association can present. Playing home games at Diamond Valley Sports and Fitness Centre, it enables us to host some of the best players in Australia, showcasing to the local community and allowing the opportunity to experience high class basketball in the northern corridor of Melbourne. SEABL is regarded as an important stepping stone for basketballers to progress to national & international levels. It also allows up and coming players to test themselves as they will play with, and against, talented players who are currently on NBL and WNBL playing rosters.
Our teams will feature local players who have developed their skills throughout the junior program, players from the northern region who are seeking the opportunity to play at the higher level, players that are recognised WNBL athletes, as well as professional players from overseas. Inclusion to the SEABL provides wonderful opportunities for aspiring coaches to gain experience through involvement and allows others something to strive for.
Diamond Valley's Youth League men's and women's teams (23 and under) will compete in the BIGV Victorian Youth Championship Division. This is a state based competition and plays a very important role in a player's pathway, offering an excellent transitional path from Junior basketball into Senior Championship level basketball.
Junior development programs.
DV's development programs run consistently throughout the week. For the beginners, boys and girls aged 5 - 8yrs can join our '3 Point Program' (Learn, Develop, Enjoy). This program is very much about teaching the basic fundamentals of basketball, preparing the young ones to begin their playing careers. Northern Elite Academy Training (N.E.A.T.) and DV Academy each cater for boys and girls 10 – 15yrs, and are both individual development programs, offered in a small group environment. They are skill based, with fundamentals of the game being taught and aim to take into account what each player needs work on.
Recently introduced to the calendar is Diamond Valley's SEABL development program, designed to assist the transition phase for dedicated junior basketball players into senior basketball. Taking a holistic approach to the development of the young male and female athletes, the program offers information on nutrition; hydration; strength and conditioning; video analysis; education on scouting opposition players and teams; as well as presentations from Senior Coaches, USA College players and National Coaches.
Administration Office Hours
| | |
| --- | --- |
| Monday - Friday | 10:00am - 5.00pm |


DV Shop Hours
| | |
| --- | --- |
| Monday | 6.30pm - 9.00pm (During Senior Domestic Season) |
| Tuesday | CLOSED |
| Wednesday | 6.30pm - 9.00pm (During Senior Domestic Season) |
| Thursday | 6.30pm - 9.00pm (During Senior Domestic Season) |
| Friday | 6.00pm - 9.30pm (During VJBL season) |
| Sunday | 6.30pm - 9.00pm (During Senior Domestic Season) |