Photos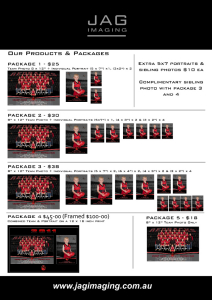 R.D.F.L. REPRESENTATIVE TEAM PHOTOS
Team and Individual photos will be taken of all players on GAME DAY .
Packages & Prices (see attached)
Envelopes for payment of photos will be handed out on game day from JAG IMAGING.
If you have any questions regarding these photos please contact JAG IMAGING
on Ph; (03) 57834661 or email Julie@jagimaging.com.au
When photos have been processed they will be returned to
RDFL Head Office where a representative from your club will pick up
and deliver back to your club and handed out to appropriate players.