Nominations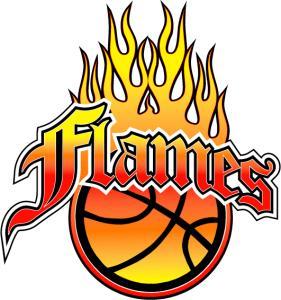 Registrations opening soon
RBRA 2018/19 Summer Season Information
COMPETITION'S AGE GROUPS AND GAME DAYS
Under 8's – 2012/2013 – Tuesday – No finals series for this age group
Under 10's – 2010/2011 – Friday – No finals series for this age group
Under 12's – 2008/2009 - Thursday
Under 14's – 2006/2007 - Friday
Under 16's – 2004/2005 - Thursday
Under 18's – 2002/2003 - Tuesday
A Men – Min 15 Years old - Tuesday
A Women – Min 14 Years old - Tuesday
B Men – Min 15 Years old – Tuesday competition and Thursday competition
B Women – Min 14 Years old - Tuesday
C Men – Min 15 Years old - Tuesday competition and Thursday competition
D Men – Min 15 Years old - Tuesday competition and Thursday competition
Competition game days and times are dependant on registration numbers and are subject to change
COMPETITION DATES
Commencing - Tuesday 9th, Thursday 11th and Friday the 12th of October.
Last game before Christmas break – Tuesday 11th, Thursday 13th and Friday the 14th of December
Recommencing – Tuesday 5th, Thursday 7th and Friday the 8th of February
Last in-season round – Tuesday 26th, Thursday 28th and Friday the 29th of March
General Byes: 6th of November (Melbourne Cup)
Semi Finals – Tuesday 2nd, Thursday 4th and Friday the 5th of April
Grand Finals – Tuesday 9th and Thursday 11th of April (Under 14 competition's Grand Finals will be held on Thursday night).
FEES
DomesticTeam Registration Fee - $1325 for Juniors and $1400 for Seniors
Payments in maximum of 2 portions
$400 upfront payment upon registration

Remainder to be FINALISED by the 22

nd

of October
Player Registration Fee - $50
*BWA Affiliation Fee - $30
Fill in fee - $15 ($10 Association fee $5 BWA Affiliation Fee) – Players can only fill in for 3 games before being required to become a registered player – Fill-in games will not count towards player eligibility – Fill-in fee is to be paid on the day in cash to the court controller
*BWA Affiliation Fee is an ANNUAL fee (valid 365 days from purchase)– more information on the new individual BWA Affiliation fee can be found on our website
FORFEIT FEES
All forfeits must be called into the RBRA office on 95279621 by 12pm the day before the forfeit will take place. Forfeits not called in by this time will incur a $50 fine for senior teams and $30 for junior teams. All forfeits are to be paid before the next playing week. Failure to do so will result in the team being ineligible to take the court. A maximum of two forfeits notified or un-notified will be accepted, the third forfeit may result in the team being removed from the competition.
FORFEIT/BYE
Each team will nominate a bank account upon registration for the reimbursement of court fees for any byes or forfeits received by the team during the season (reimbursement will be processed at the end of the season).
MVP AND ALLSTAR 5 AWARD
Competition MVP and Allstar awards will be voted on by umpires at the conclusion of each game for 3 players they believe to be most valuable on court (3 points for most valuable, 2 points for second most valuable, 1 point for third most valuable). Allstar 5 awards will be presented to the 5 players with the highest tally of points after the Grand Final. The player with the highest points tally will be presented the MVP award for the competition.
COMPETITION RULES – NOTE CHANGES
-Teams must have a minimum of 4 registered players (registered to the team not association) to start each game
-Under 8's and 10's competitions will be run as development competitions and as such there will be no scoring
-All RBRA Rules and Regulations will be followed as usual