WRFL TV
DID YOU MISS ALL THE DIVISION ONE ACTION FROM THE WRFL OVER THE WEEKEND?

Now you can log onto www.wrfl.tv and catch all the action from the Division One Senior competition every weekend!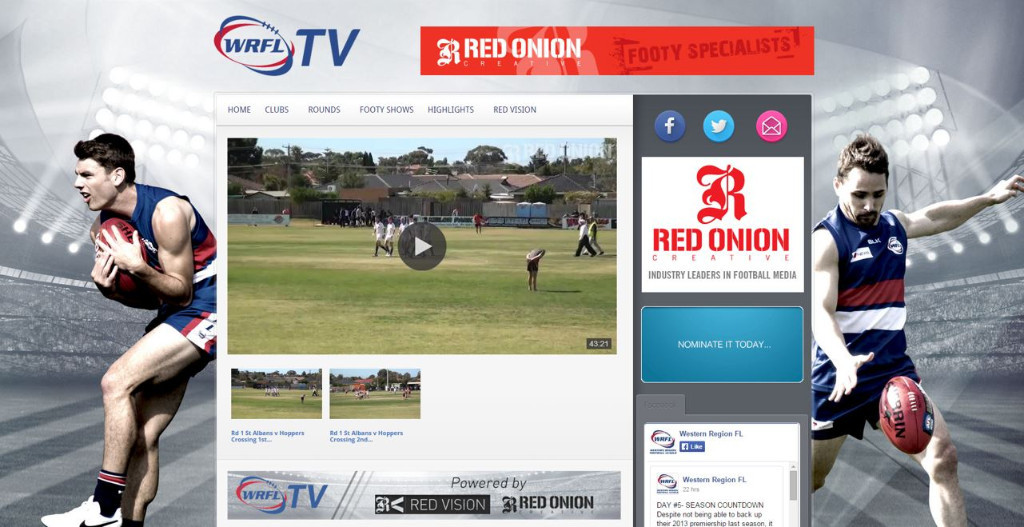 WRFL ON 7NEWS!
2014 WRFL JUNIOR FOOTY SHOW:
Welcome to the Western Region Football League's Junior Footy Show!
Click on the links below to view all the action from our junior competition this season, as well as some interviews with AFL players and coaches, Heartland winners plus heaps more!
WRFL SENIOR VIDEOS:
Join hosts Kevin Hillier and Steve Thom from the WYN FM caravan as they dissect all the day's play in the WRFL Post Match Show, plus check out some other great videos from the senior competition throughout the year below: