The Basics
Rugby League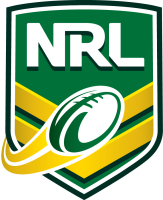 Junior International / Senior Rugby League
Rugby league is a team sport, played by two teams of 13 players. The aim is to carry an oval ball up the field towards the opponent's in-goal where the ball is grounded to score a try, worth four points. Having scored the try, the team has the right to attempt to kick a goal worth a further two points if successful. The opposing team attempts to prevent the attacking team from carrying out this objective by tackling the player with the ball.
This is the basic explanation of Rugby League game. See below for the modified versions of the game including Mini Footy (aged up to 9) and Mod League (age 10 – 12).
For full Laws and Rules of Rugby League, click on 'Inside Rugby League' then the 'Laws of the Game' tab.
Mini Footy
Mini Footy introduces the game of Rugby League to children aged up to and including 9 years. Modified rules and a 'SAFE Play' code is introduced and games are not played for competition points throughout the season, its all about making friends and having fun.
It is now universally accepted that "children are not little adults" and should be allowed an introductory educational and developmental period of play wherein they may more easily – and without excessive pressure, learn the fundamentals of the sport as they grow and mature. Mini Footy commences this educational program.
Mini Footy is based on 4 major principles:
Children learn by playing – through action Involvement is the theme of Mini Footy. Also Coaches are present on the field for guidance.

Children are not little adults and due regard must be given to their lack of – mental, physical and emotional maturity and developing skill.

Children learn more readily when playing in an environment suitable for them (eg. Field, equipment, appropriate rules) where greater involvement is allowed and where less pressure is present.

Children appreciate games of action and the running and passing aspects of Rugby League must underpin the theme for their game
Mini Footy is played on a smaller field (see 'Ground Dimensions') with a maximum of 8 players of the field at once.
Mod League
After younger players develop their skills through mini footy, they are ready to progress to the next level. However, they are still relatively unsuited to the full rigours of the international game. Mod league has been developed so that players can continue a steady progression through the various age groups.
Mod league builds on mini footy by still providing modified rules and the SAFE Play code, but the players now start to focus on some of the more complex team and personal skills as well as keeping their involvement level high.
Mod league has been designed to cater for children aged between 10 and 12 years.
At age 10 and 11, rugby league is played on a reduced size international field (see 'Ground Dimensions') with a maximum of 11 players on the field at once.
At age 12, rugby league is played on an international size field with a maximum of 13 players on the field at once.