History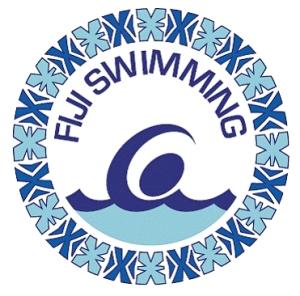 Fiji Swimming (formerly The Amateur Swimming Association of Fiji) was formally constituted in 1963, although competitive swimming had been carried out in the then colony for over 30 years, with clubs in existence in Suva, Nadi and Lautoka. The formal establishment of Fiji Swimming, and its subsequent membership of the Fiji Amateur Sports Association (FASA) was related to the holding of the first South Pacific Games in Suva. ASAF's membership of FINA, the International Swimming Federation, however, did not occur until 1974.

Fiji Swimming was a founding member of the Oceania Swimming Association in 1991.

At the competitive level, Fiji has participated in:

* every South Pacific Games (except 1983 in Samoa, where no swimming facility was available, despite swimming being a compulsory sport under the SPG Charter!) Fiji hosted the 2003 SPG.

* the 1994, 1998, 2000, 2002, 2004, 2006, 2008, 2010 & 2012 Oceania Swimming Championships. Fiji hosted the 2004 Championships, which saw participation in Swimming, Open Water Swimming and Synchronised Swimming and will host the XI Championships in 2016. in Suva and Pacific Harbour.

* the 1974, 1982, 1986, 1998, 2002, 2006 & 2014 Commonwealth Games.

* the 1984, 1988, 1992, 1996, 2000, 2004, 2008 & 2012 Olympic Games.
* the 2010 & 2014 Youth Olympic Games

* the 1998, 1999, 2001, 2003, 2005, 2007, 2009, 2011, 2013 & 2015 FINA World Championships.

* the 1993, 1997, 2005 & 2007 Arafura Games in Darwin, Australia.

* the 1984, 1988, 1992, 1996, 2000, 2005, 2008, 2015 Pacific Schools Games.

* the inaugural Oceania Masters Swimming Championships, hosted in Suva in June 2005.

* Various swimming championships at national, regional and state levels in the region (Australia, New Zealand, Hawaii, New Caledonia, French Polynesia etc.)

Three of Fiji's swimming champions of the past have been inducted into the FASANOC Sports Hall of Fame - Carl Bay, multi-gold medallist at the 1963 South Pacific Games; Justine Macaskill, double gold medallist at the 1979 South Pacific Games and Oceania 200m Breastroke Champion in 1981; and Sharon Pickering, Triple Olympian and multiple South Pacific Games medallist.

Swimmers who have been honoured with Sportsman or Sportswoman of the Year Awards in past years have been Justine Macaskill, Shayne Sorby, Sharon Pickering, Carl Probert, Caroline Pickering and Meli Malani.

In recent years, Angela Probert, former FS Secretary has won the FASANOC Sports Administrator of the Year Award along with former Programs Manager Cindy Adair, and Horace Petersen, our long time National Coach who retired some years ago, has won the FASANOC Coach of the Year Award. In 2013, Horace was also presented with the Fiji Olympic Order in recognition of his services to Swimming in Fiji.

In 2005 the FASANOC Sports Organisation of the Year Award was presented to the National Schools Swimming Association of Fiji and in 2006 Fiji Swimming was awarded this distinction.

FS President, Dennis Miller, was a member of FINA's Technical Open Water Swimming Committee from 1997 to 2009 and was elected to the FINA Bureau for 2009-2013. He was honoured with the FASANOC Sports Technical Official of the Year Award in 2005. Miller was also Hon. Treasurer of the Oceania Swimming Association from 1991 - 2008 and is currently the President of the OSA.

FS has conducted a number of coaching and technical development courses locally over the years, with funding sourced through Olympic Solidarity, FINA and also with Government support. This has led to the establishment of a keen group of local coaches and technical officials, and FS plans to continue with such programs.

In the field of water safety FS has encouraged clubs and organisations to conduct Learn to Swim Programs. Unfortunately, particularly in view of the alarming drowning rate in Fiji, to date we have been unable to get swimming onto the school curriculum. However, with the assistance of the Australian Youth Ambassadors for Development Program, the Royal Life Saving Society of Victoria and the Vodafone ATH foundation, a range of water safety training programs have been delivered through the schools network in recent years.

Currently, the following clubs/associations are affiliated to FS:
Suva Stingrays Club
Dolphin Swimming Club, Suva
Finis Race Club, Suva
Nadi Barracudas Swimming Club
Nadi Makos Swimming Club
Tritons Swimming Club, Suva
Babales Swim Club, Suva
Seals Swimming Club, Suva
Great White Sharks Swimming Club, Lautoka
National Schools Swimming Association
FIJI SWIMMING LIFE MEMBERS
Bob Kennedy, former National Coach
Harvie Probert, former President
Angela Probert, former Secretary