Wheelchair Basketball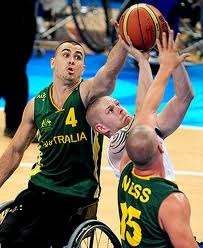 Wheelchair competition is played on Thursday nights. The competition is open to everyone!!! New teams are always welcomed.
Wheelchairs are provided for all games.
Registration is $100.00 for the season and game fees are just $8.00 per game. However, registration is free for all senior and junior registered members of DBA.
To join a team contact the DBA office on 8945 4666 or info@darwinbasketball.com.au
Information about the sport:
http://www.paralympic.org.au/sports/wheelchair-basketball