History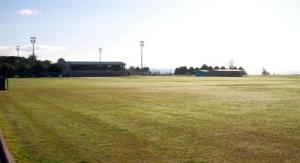 Devonport Touch Association Inc. (DTA)
The DTA was formed in 1980 at the Devonport Show Grounds, with four men's teams making up the roster. The Association grew slowly over the next few years with venues changing between the Show Grounds, Reece High School and Meercroft Park. During this time a women's roster was started. The DTA moved to Maidstone Park, Spreyton in 1989, where it stayed for seven years.
At Maidstone Park, the roster continued to grow to over twenty senior teams. Junior participation was also targeted, with numbers increasing to an average of fifteen high school teams. The DTA moved to its current location in 1996 at Meercroft Park.
Meercroft Park was chosen to cater for the ever-increasing number of teams in both senior and high school rosters and to give the DTA a permanent home. The move back into Devonport proved successful with a further boost in team numbers. In 1999 a mixed roster was established with overall team numbers peaking at thirty senior and thirty high school teams. A primary schools roster begun in 2000 with fourteen teams participating.
The DTA has long been trying to establish a clubroom facility at Meercroft Park. In 2001 the State Government and Devonport City Council announced funding of $200,000, which combined with community in kind support, has enabled the construction of a $375,000 amenities building. The building caters for players, spectators and sponsors' needs and gives the DTA a permanent base.