Rule Changes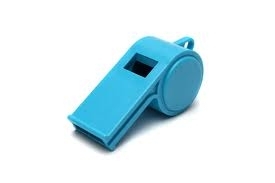 MEMO TO ALL BASKETBALL QUEENSLAND ASSOCIATIONS
Date : Monday 14 July 2014
RE : New FIBA Rules, effective 1 October 2014
All,
Please be advised that new FIBA rules will take effect from 1 October 2014.
New rule books are now available to be downloaded from the FIBA website, from the following
link:
http://www.fiba.com/downloads/Rules/2014/Official_Basketball_Rules_2014_Y.pdf
.
Any amendments to the rules are highlighted in yellow for ease of reference.
There are five major changes
to the rules which have been framed around the concepts of
encouraging more offensive play, speeding the game up, and providing more effective discipline of participants.
There are a number of minor changes which are grammatical in nature and are made to clarify the wording of rules rather than to change the rules themselves. These rules govern international competition, national leagues, Australian Junior Championships and competitions run by Basketball Queensland.
These rules will be adopted in full for the 2014-15 BQJBC, CDC and QNJBC competitions (including BQJBC pre-season, which commences on Saturday 6 September 2014).
It is up to local associations to adopt these rules in their own competitions that commence on or after 1 October 2014. Basketball Queensland recommends that local associations adopt these rule changes in full.
NEW RULES TO TAKE EFFECT FROM 1 OCTOBER 2014
Art. 2.4.7 – No charge semi-circle areas
Purpose: To provide the offensive player with more protection while he is in the air on the shot for goal.
New wording Art. 2.4., last sentence:
The no-charge semi-circles are part of the no-charge semi-circle areas.
Effect: A defensive player with his foot on the no-charge semi-circle line will now be considered to be within the no-charge semi-circle and hence, any charge taken on an airborne shooter will be considered to be a no-call. Also refer to Art. 33.10 – No-charge semi-circle areas.
Art. 18 – Time-out
Purpose: To avoid the excessive number of time-outs at the end of the game.
New wording Art. 18.2.5:
Each team may be granted: Two (2) time-outs during the first half,
Three (3) time-outs during the second half with a maximum of two (2) of these time-outs in the last two (2) minutes of the second half,
One (1) time-out during each extra period.
Effect: At the 2:00 minute mark of the fourth quarter any team who has not taken one (1) time-out in the second half will only have two (2) time-outs available to them for the remainder of the fourth quarter.
Art. 29 – Twenty-four seconds
Purpose: To speed up the game and allow for more attack/shots during the game.
New wording: New Art. 29.2.2:
Following an offensive rebound after a shot for a field goal or after a last or only free throw, the twentyfour (24) second clock shall be set to fourteen (14) seconds.
The current Art. 29.2.2 will become Art. 29.2.3
Art. 38 – Technical Foul
Purpose: The current penalty for a technical foul is considered to be too excessive.
New wording: Art. 38.4.2:
Penalty: One (1) free throw shall be awarded to the opponents, followed by:
A throw-in at the centre line extended, opposite the scorer's table.
A jump ball in the centre circle to start the first period.
Art 38 – Technical Foul
Purpose: To provide with a stronger penalty in case of players who are not obeying the rules of sportsmanship thus repeatedly damaging the image of the game.
New wording: New Art. 38.3.3:
A player shall be disqualified when charged with two (2) technical fouls.
Note: The current Art. 38.3.3 and 38.3.4 will become Art. 38.3.4 and 38.3.5