Broadcast Partners
Channel 7
https://au.tv.yahoo.com/plus7/
The Peter Jackson VFL heads to Channel 7 this season, and you can catch all the action from 12pm each Saturday in Victoria.
The opening month of broadcast games is as follows:
Rd 4 Casey Scorpions v Sandringham
Rd 5 Richmond v Collingwood
Rd 6 Geelong v Port Melbourne
Rd 7 Richmond v Essendon (Sunday 11:30am)
Rd 8 Box Hill Hawks v Port Melbourne
Rd 9 Geelong v North Ballarat
SEN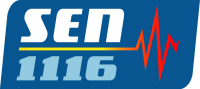 www.sen.com.au
Each Wednesday night on 1116 SEN between 7.40pm and 8pm, join Mark Fine and Nigel Carmody as they present the 'Peter Jackson VFL Show' - a dedicated show to the Victorian Football League. Each week they will feature special guests, and will preview the upcoming round of action.
Tune in at 1116am or online www.sen.com.au. VFL fans should take part in the show by calling (03) 9429 1116, emailing evenings@sen.com.au or SMS at 0433 98 1116.
Peter Jackson VFL Live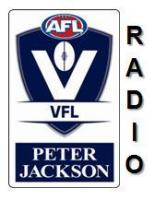 www.bpmmedia.com.au
In 2014 the team is back bigger and better than ever bringing you at least one game a week during the regular season plus each day of the finals. Brought to you by BPM Media (www.bpmmedia.com.au), the regular team consists of Peter Marcato, Nigel Carmody, Mark Erwin, and Mark Stone. From time to time current AFL or VFL stars will also join the coverage. Our coverage starts 30 minutes before the bounce of the ball with a quick-fire preview, interviews with both teams and the hottest news in VFL circles. After the game we speak to the winners and losers and look ahead to the next week of VFL. During the match there are plenty of updates from the other VFL matches as well as the AFL.

There are plenty of ways you can listen to VFL Radio wherever you are:
On your iPhone: Via the Red Time Sport iPhone app which you can download for free from the iTunes store.
On your digital Radio: Tune in each week on Aussie digital radio (SEN 2)

On the web: Via www.vfl.com.au or www.bpmmedia.com.au
UPCOMING GAMES
Rd 4 Williamstown v Port Melbourne
3WBC 94.1 FM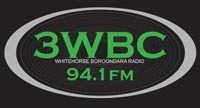 http://www.3wbc.org.au
Season 2015 sees radio 3WBC 94.1 FM notch up 8 years calling VFL Football. In season 2008 the radio station called Box Hill Hawks home games in their first year and since 2009 the commentary team have called all Box Hill Hawks games both home and away.
It was 2009 that saw the radio station win a national award from the Community Broadcasting Association of Australia (CBAA) for excellence in sport broadcasting.
Other highlights were calling the first ever Gold Coast Suns game in their inaugural year in the VFL in 2010, calling the EJ Whitten Legends game for 4 years, and calling the 2010 VFL Grand Final for radio 3BA in Ballarat.
3WBC has always called Box Hill Hawks games due to the location on the radio station (Box Hill) and the station's charter is to provide predominantly for the Melbourne areas of Whitehorse and Boroondara both Box Hill and Hawthorn heartland. Having said this, 3WBC does stream online and the signal is strong throughout the metropolitan area.
The 3WBC Broadcast always starts 1-hour prior to the start of the game with interviews and previews.
Tune in at 94.1 FM or listen online at www.3wbc.org.au and enjoy a comprehensive coverage of VFL Football in Season 2015.
Round 2: Box Hill Hawks v Coburg
Round 3: Bye
Round 4: Box Hill Hawks v Werribee
Round 5: Essendon v Box Hill Hawks
Round 6: Sandringham v Box Hill Hawks
Round 7: Box Hill Hawks v Northern Blues
Casey Radio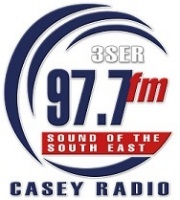 www.caseyradio.com.au
Casey Radio (3SER) is pleased to announce that the station is returning to broadcast games again during the Peter Jackson VFL 2015 Season. After being a media partner of the VFL for many years, the Casey Radio team is excited by the opportunity to broadcast not only Casey Scorpions this year, but also Frankston and Sandringham matches throughout the year.
Casey Radio's community broadcasting licence includes the City of Greater Dandenong as well as the City of Casey. 3SER's first test transmissions were carried out from Dandenong back in the late 1980s, when it was known as Market City Radio, before moving to Fountain Gate, and then to the current site at Cranbourne East.
As well as broadcasting on 97.7fm in Melbourne, the station is accessible on the Casey Radio 97.7FM website - www.caseyradio.com.au, or look us up on the Tune In Radio app on your smart phone.
Round 2: Footscray v Casey Scorpions
Round 3: Sandringham v Northern Blues
Round 4: Frankston v Northern Blues
Tiger Radio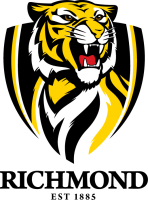 www.richmondfc.com.au
Users can listen by downloading Richmond's app, via the iTunes App Store or Google Play, and choose 'VFL Radio' in the menu or via link on www.richmondfc.com.au