HOME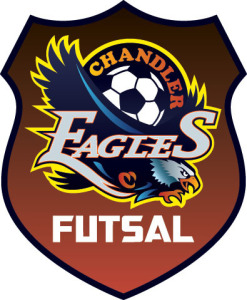 Chandler Eagles Futsal is a family owned business, and with my parents operating their business (Formerly Bayside Indoor Soccer) together we have been operating for over 34 years.
We began managing the Futsal programs across the state in 1984, and in this time we have grown the sports participation numbers throughout some major challenges, including a Venue change to Sleeman Sports Complex, Chandler in approximately 1985, where I have currently increased the number of teams from 55 teams to currently 86 teams.

The club is committed to Futsal growth and to provide a weekly Futsal Program to unite the local communities around our common interest of Futsal. We intend to grow participation numbers, improce Futsal centre sustainability, deliver high quality services to participants and produce a development pathway for players, coaches, referees and administrators. Our culture within the club has been very social in nature and is considered a family. The future of the club lies also in the competitive nature of the sport with the development of an elite player pathway which will compliment and strengthen the overall membership, improving player participation across all leagues.