Merle Short Service Award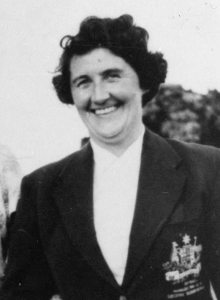 Merle Short was a long serving representative of Softball Victoria beginning in the early 1950's when she served the Association in multiple administrative roles. Over the course of her career, Merle held positions of Victorian Softball Association President, Victorian Softball Association Secretary, Victorian Softball Association Councillor, Australian Softball Federation Delegate, Victorian Open Women's Team Manager. While she wore many hats, Merle Short served as Manager of the Australian Team seven times, Victorian Team Manager 12 times, National Secretary-General for 25 years, and co-organizer of the first World Series in 1965. Merle Short was inducted into the Australian Softball Federation Hall of Fame in 1985, and she is life member of Softball Australia.
In 1993 the Victorian Softball Association commissioned the Merle Short Service Award to be presented each year to softball volunteers who have demonstrated outstanding service within the softball community. Since 1993 Softball Victoria has seen over 100 vounteers recognised by receiving the Merle Short Service award honouring both the recipient and the award namesake.
For more information regarding the Merle Short Service Award citations for these volunteers please click on their names below. Citation information will continue to be added moving forward.