TASCAT
TASCAT is the Tasmanian State Championship series for off the beach catamaran's. Over the years the series has travelled to many yacht clubs within Tasmania, including Austin's Ferry, Bridport, Coles Bay, Deviot, Kingston Beach, Lauderdale, Montrose Bay, Orford, Swansea, Strahan and Ulverstone. Basically anywhere there has been a fleet of Catamarans sailing or an interesting spot to sail.
Tascat is now more than 30 years old and still going strong with at least two major events per year. Typically, these are one weekend events held in either the north or south of the state.
In recent years tascat has been led by Richard Eveleigh with plenty of help from the organising clubs and volunteers both on and off the water.
Richard can be contacted via Email eveleigh@catsailor.org for further information regarding upcoming events or perhaps a tascat event coming to your yacht club!
Tascat Kingston 1982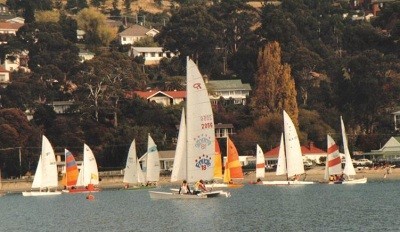 Tascat Orford 1982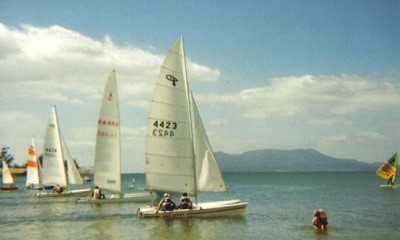 Tascat Ulverstone 1982