Home
Welcome to Mitcham's First Basketball Club
The Mitcham Basketball Club Inc was established in July 2016 as a Not for Profit Incorporated Association.




All work for the club is volunteer work. We have no employees so all money donated to, earned by the club, or charged by the club goes directly to providing opportunities for people to learn or play basketball.
Mitcham Thunder's Junior Basketball Program offer a progressive path for all children to learn and play. We have moved to a Saturday morning session during Term 3, so come along and join in.
Our beginners program combines skills and training ready to transition into a team. The Program is designed to help children learn the basics of dribbling, passing and shooting the ball all while learning what it means to be part of a team.
All sessions at our home venue - Rangeview Primary School, 27 Churinga Ave, Mitcham.
As you are all aware, our club is new and has not yet reached the milestone of our first anniversary. This achievement we will celebrate very soon with pride. Our aim is to increase in numbers every season and become a club that Mitcham can be proud of.
The best way for us to grow is with your help.
If your children have friends who might be interested in joining these sessions, please pass on the details and encourage them to register or come down and check us out. Feel free to drop in to have a go.
Should you have any trouble during this process, please ring Chris Lloyd on 0414 785 682 or clloydowens@gmail.com. DONT HESITATE TO CONTACT IF YOU HAVE A QUESTION.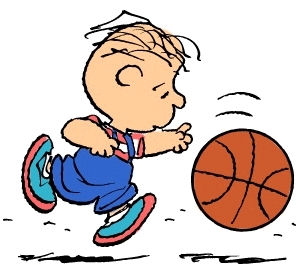 ---
CLICK HERE to find your team fixture.
---
SUMMER COMPETITIONS - Registration opens soon
Mitcham Thunder will be offering basketball games in four great competitions this coming Summer (Terms 4 & 1). Click each for more info.
SATURDAY - GEBC
SATURDAY - EDJBA
WEEKNIGHT MEBA
OPEN AGE
Thunder's NOTICE BOARD
We are now looking for support from you - the Mitcham community by way of sponsorship, donations, or even spreading the word about this venture. CLICK HERE to see what our sponsorship packages can do for you.
Thunder's competitions/vision
Mitcham Thunder vision is simple, to provide the opportunity for people of all ages and all walks of life to play the game of basketball in a friendly and inclusive environment. Our goal is long term and we hope in 2066 we can celebrate our 50th anniversary with pride and success. We want to strive to be the family club whereby we come together and support each other as well as enjoy the game of basketball as well as compete to the best of our achievement.
Thunder's Sponsors
CLICK HERE see our sponsors
Follow Thunder here

Thunder Contacts
CLICK HERE to see our contacts