Morning Junior Competition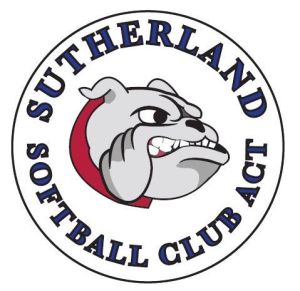 2017-18 Registration - COMING SOON!
Registration this season is online!
Please use the link below, create an account, then select 'register as a new person'.
Make sure you choose Sutherland as your club!
Morning Comp online registration
Once you have registered, please refer to the information below and pay your fees.
Alternatively the registration form for 2016-17 season is available at - Registration Form for 2016-2017 season (pdf) or Registration Form for 2016-2017 season (doc)
Please email your completed registration form to sutherlandsoftball@gmail.com and we can enter you into the online system.

Playing Teeball and Softball for Sutherland
We have teams for school age boys and girls. Our teams play in the Woden Valley Junior Competition held at the Mawson playing fields on Saturday mornings.
Our teams comprise boys and girls in the following age groups:
TeeBall (5 - 10 years)
Softball (11 through to 16-18 years)
The contact person for the Morning Junior Competition is Phil Leahey.
If you have any questions about your child playing in the morning junior competition please email Phil sutherlandsoftball@gmail.com.
Registration Fees
We try to keep the fees to a minimum and they are used to cover competition fees, insurance, umpiring, ground hire and equipment.
This season our registration fees are:
Softball (all grades): $135
Teeball: $105
Registration fees and uniform orders can be paid by cash, direct transfer or by credit card via Paypal.
Payment of registration fees
Payment via direct transfer or PayPal preferred.
PayPal
Please send an email to suthy.treasurer@gmail.com with your details and ask for a Paypal invoice. The Club will generate an invoice and send it to you for payment via Paypal.
Direct transfer - Bank account details
Name: Sutherland Softball Club
BSB: 062-908
Account No: 0090 6565
Commonwealth Bank
Important: Ensure the player's surname is clearly noted in the comments section. Players fees will remain unpaid unless it is clear who the payment is for.
Competition dates and times
Morning competition will start on Saturday 14 October 2017 through to Saturday 16 December 2017, resuming on Saturday 10 February 2018 until Saturday 18 March 2018. The games are played at Mawson Playing Fields. Games are scheduled to be played at 8.30am or 10.15am. There will also be 2 or 3 Wednesday evening games through the season, dates TBA.
Grades
This season we hope to enter teams in all available grades (Softball, Junior & Senior TeeBall). Please register your interest early!
Umpires
Softball teams should expect umpiring duties throughout the season.
Canteen
Teams can expect to be allocated at least one canteen duty during the season, usually allocated to TeeBall teams.
Uniforms
Sutherland Softball Club's colours are royal blue and red.
Each of our competitions has a different playing uniform.
TeeBall - "puppies" tshirt, royal blue shorts and cap/visor.
Softball - polo shirt, royal blue shorts, red/white socks and cap/visor.
For all uniform enquiries, please email suthy.uniforms@gmail.com

Training sessions
Training is an important part of skill development. Teeball and Softball teams will have weekly training sessions at Mawson Playing Fields on a weekday and time that best suits our coaches and players. Training sessions usually run for an hour to an hour and a half.