Order Uniforms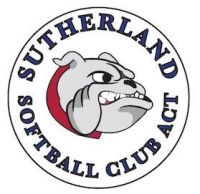 Sutherland Softball Club's uniforms incorporate our bulldog logo and they appeal not only to our players, but to our supporters and family members too.

We have a range of different sizes in our polo shirts for all softball players and for our Diamond Ball and T-Ball players, "Puppies" shirts are available.
Most of the softball season is played during the summer months when the UV factor is at its highest. Caps and/or visors are available but always ensure you still apply sunscreen.
All our uniforms can be purchased as a package or individually, by completing our order form and emailing it to suthy.uniforms@gmail.com. A sizing chart is included here.

Please note: when placing an order, payment is required upfront. Details of how to make payment can be found on the order form; order form.

Order before 15 September 2019 to ensure your uniforms will be available prior to start of the season.

For all uniform enquiries, please email suthy.uniforms@gmail.com