Sponsor Information
Queens Arms Hotel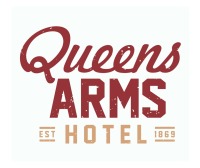 www.queensarms.com.au
The Queens Arms Hotel is the off-field home of the Bendigo Touch Association
A great new look but that old style bendigo welcome that's the mix that makes The Queens Arms right here in Quarry Hill such a great place to spend some quality time. The QA has always been a welcoming space for young and old, families and friends.
That's why we've matched the more modern look of the recent renovations with our commitment to an ever-friendly welcome and great customer service. The QA is the perfect venue for a quick business lunch, a quiet evening drink, to relax with friends after work, a memorable family meal, a formal function or informal party, or for any other reason that takes your fancy!
Deals: Tuesdays is $12 burger / $15 Parms in the Bar
Wednesdays is steak night in the Bar, $23 500gm Rump or $25 350gm Porterhouse
Mon-Thurs Happy hour: 3pm – 6pm: $4 pots $6 schooners (BAR)
Friday Arvo Knockoffs: 4pm – 7pm: $4 pots $5.50 schooners $5 house wines
all day friday $5 coronas & $6 Canadian drys (BAR)
Sunday Sessions: $12 burgers and $6 schooners (BAR)
Queens Arms Hotel
Address 25 Russell Street
Quarry Hill VIC 3550
Phone: (03) 5443 3122
Email: bookings@queensarms.com.au
Business Hours
Monday - Sunday
11:00am - Late
The Bendigo Touch Association Committee would like to thank the Queens Arms Hotel for their invaluable support and commitment to Touch Football.