Junior Information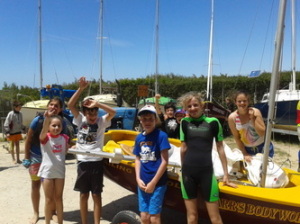 Junior Sailing at Merricks
Junior Sailing is alive and well at Merricks Yacht Club, with a regular fleet during the summer holidays, of between 30 - 40 very keen junior sailors!
Junior sailing kicks off just after Christmas starting with the Mid-Week Series;
Day 1 - Thursday 28th December 2017

Day 2 - Wednesday 3rd January,

2018



Day 3 - Wednesday 17th January
Day 4 - Wednesday 24th, January
The series consists of four (4) seperate days of sailing with a BBQ lunch to keep everyone going on and off the water. The aim of this series is to give all kids the opportunity to sail with their peers, in a sailing atmosphere to give them some gentle sailing experiences, boat setup, handling and of course some racing. This is always in a fun and safe controlled environment that we enjoy at Merricks Yacht Club.