Tackers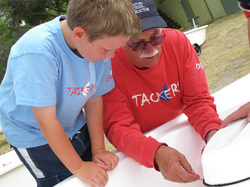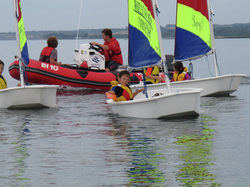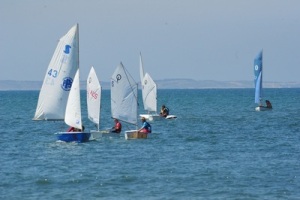 Merricks Yacht Club & Westernport Yacht Club Tackers Program
For the past few years, Westernport & Merricks Yacht Clubs have run a combined tackers program. This successful junior training series will be run again this year, from Westernport Yacht Club.
The tackers course is designed to progressively teach children how to sail dinghies. Courses are conducted by highly skilled instructors and include instruction on: rigging, rope work, sailing techniques, safety procedures, launching and recovery, sailing theory, winds and tides. The courses are conducted using the Optimist sailing dinghy.
Lifejackets are provided, but participants are encourage to be prepared with a warm jumper, shorts, spray jacket, old sand shoes, and sunscreen. Showers are available so a warm change of clothes and towel would be advisable. If you have a wetsuit to wear that would be great. The children will be given a t-shirt, cap and water bottle at the commencement of the course.
Each course consists of around 20 hours of tuition. We encourage all juniors interested in sailing to participate.
Please direct all enquiries to wyctackers@live.com or Marg Douglas 5983 5982 / 0457 793 711