For Sale
---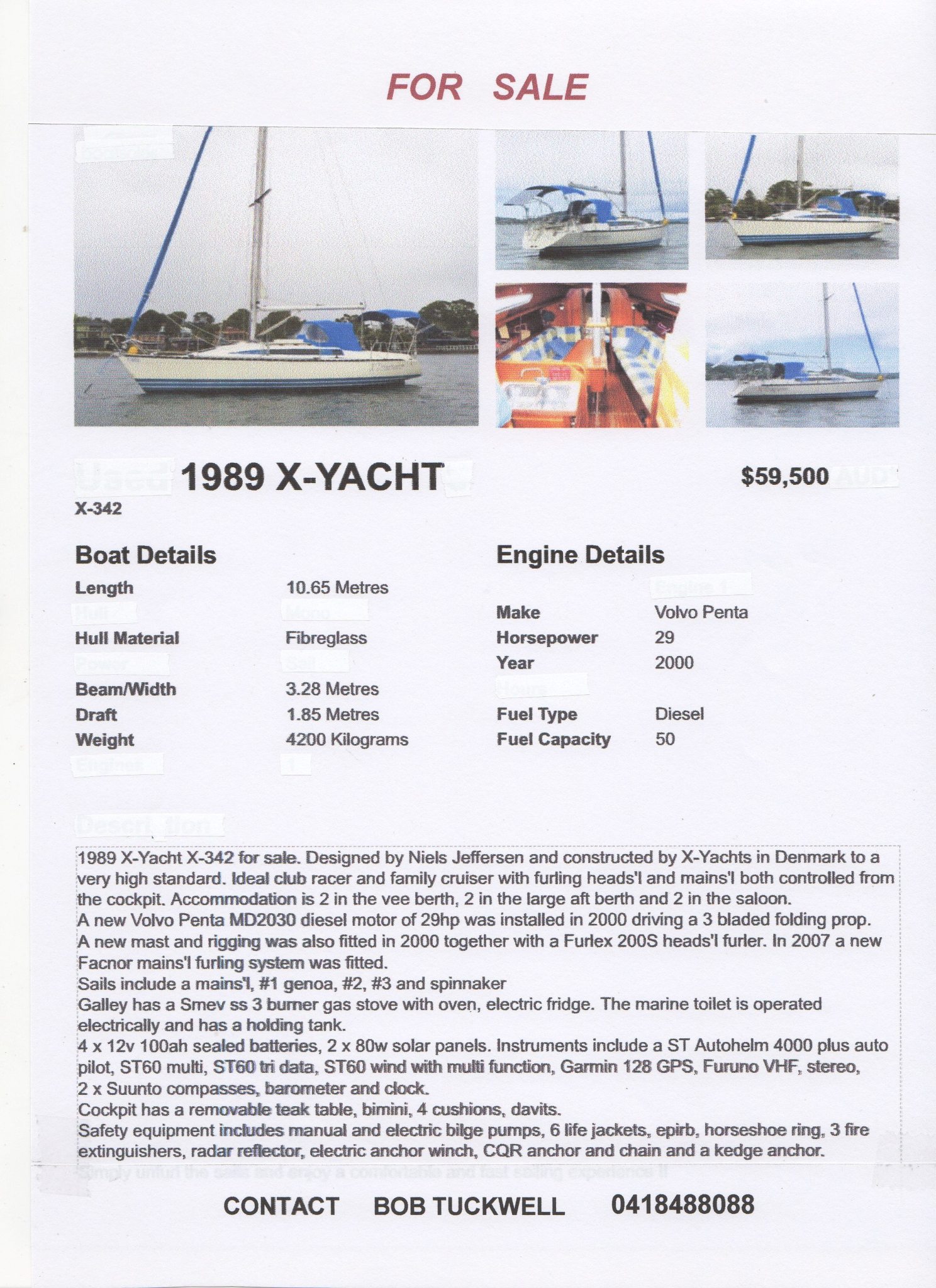 AUS 218 Greenback
Etchells 22
$5,000
including 2018 renovated Hardstand Trolley
A former club champion, Greenback is a great way to get into the Etchells division and see if you like
this very competitive one design racing.
Gosford has a fleet of 10 boats with close racing every Saturday.
Greenback is incredibly responsive and fun to sail. Comes complete with 2 sets of sails [Norths and
Doyle] and 2 spinnakers as well as the recently renovated Hardstand Trolley. Needs some cosmetic
work but race ready.
Contact Greg on 0406 331 491 or
greg@lowestc.com.au