Umpires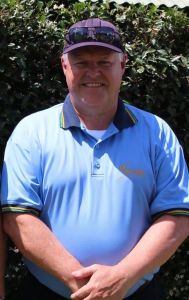 Softball Macarthur – Umpires and Junior Blues
If you are interested in helping to umpire on Saturdays or would like more information about obtaining your levels as an umpire. Please contact Philip Wardley via email: pjwardley@outlook.com
Umpires are an important part to any Softball game. Becoming an umpire is a great way to learn and understand the game as well as see the game from a different perspective. It is also a great opportunity to meet great people and make new friends.
At Softball Macarthur we have different development programs available for small groups, teams and even clubs.
WE ARE ALWAYS LOOKING FOR NEW UMPIRES!!
If interested please contact Philip Wardley (UIC) for more details via email: pjwardley@outlook.com
Current active Umpires at Softball Macarthur
Scott Rindfleish - SNSWUA - President (Level 8)
Philip Wardley - Softball Macarthur UIC (Level 3)
Philip Wardley UIC (Level 3)
Chris Ioannou (Level 3)
Harrison Pudner (Level 3)
Lachlan Smith (Level 3)
Grant Kelly (Level 2)
Riley Deahm (Level 2)
Craig Sexton (Level 2)
Linda Sherridan (Level 2)
Tyler Kelly (Level 1)
Blake Hunter (Level 1)
Baydon Deahm (Level 1)
Alexis Cherry (Level 1)
Gabby Plain (Level 1)
Ryan King (Level 1)