Breakfast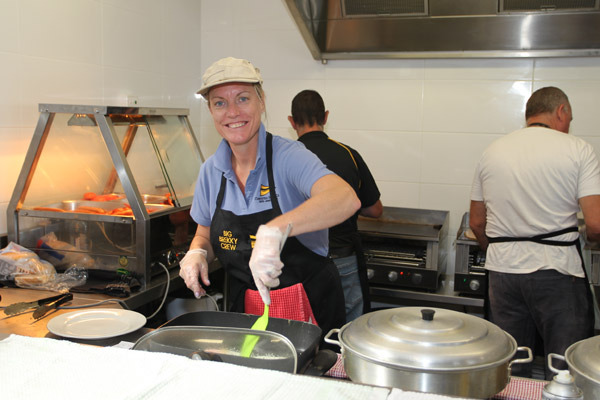 Come down on the first Sunday of each month (except long weekends) for our Big Brekky. Served by our fantastic volunteers, AKA "Big Brekky Crew", between 8:30am and 11:00am.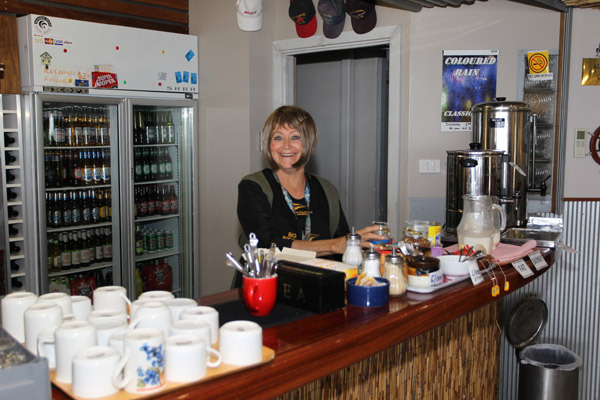 There is nothing better than having a fully cooked breakfast prepared in the club and delivered to your table overlooking the beautiful Christies Beach.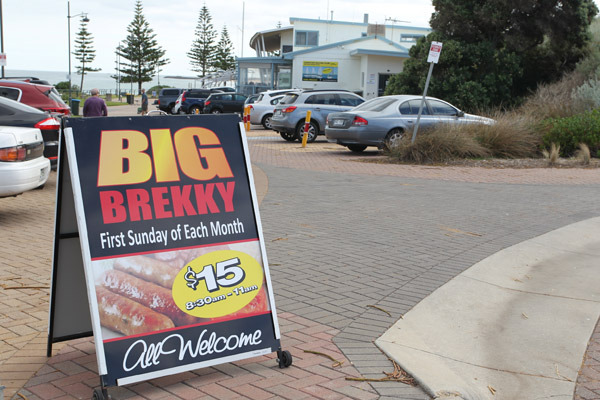 With plenty of parking available, or an easy walk from close by, our Big Brekky will leave you hoping that the next month comes around nice and quick to get your Big Brekky fix by the sea.
The Big Brekky is great value. For just $15 you get Eggs, Bacon, Sausage, Mushrooms, Tomato, Baked Beans, Toast and Tea or Coffee.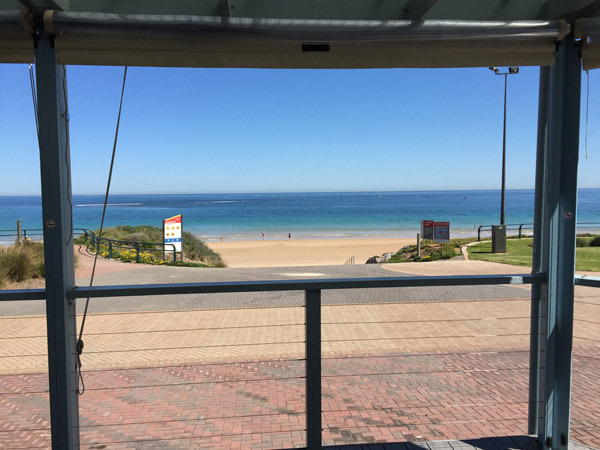 On a nice day we keep the clear blinds up for a "nearly outdoor" dining experience, but when the weather turns a bit cool the blinds come down, still allowing for a great view of the ocean.
All of our regular social events are open to the public.