Youth and Juniors
Christies Sailing Club is a friendly, family orientated club, with a vibrant youth and junior sailing scene.

We run training for our young sailors, ranging from complete beginner to advanced sailing, on Saturdays during the sailing season. All sailors are welcome and we have a mix of classes sailed at the club, including Pacer, O'Pen Bic, Laser, 420, and Mirror - whatever boat you have you are welcome to bring it along. If you do not own a boat then the club has boats available which are ideal for learning in.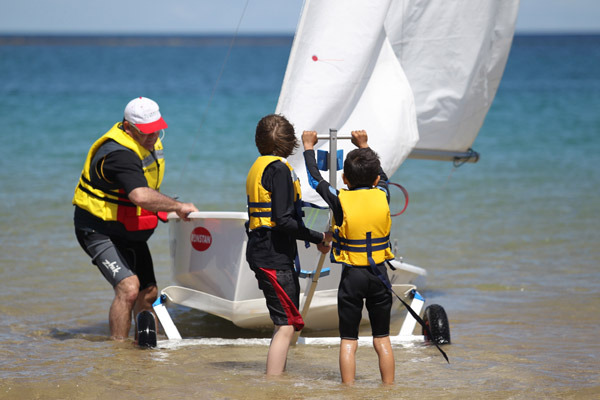 For beginner sailors we run the Australian Sailing courses in spring and summer as shown in the calendar page, these are suitable from the ages of about 8 years plus. Complete beginners are taught in a Pacer class dinghy with an accompanying instructor, this has the advantage of direct and focussed tuition and as gentle or rapid an introduction as suits the student. The Pacer is a spacious boat with room for 2 or 3 sailors, and it has good performance with good stability, so is ideal for learning. Once beginners are confident they can either sail one of the club Pacers or they can move onto another class.

For young sailors with some experience we run intermediate/advanced coaching on most Saturday mornings during the season, and racing or sailing games in the afternoon.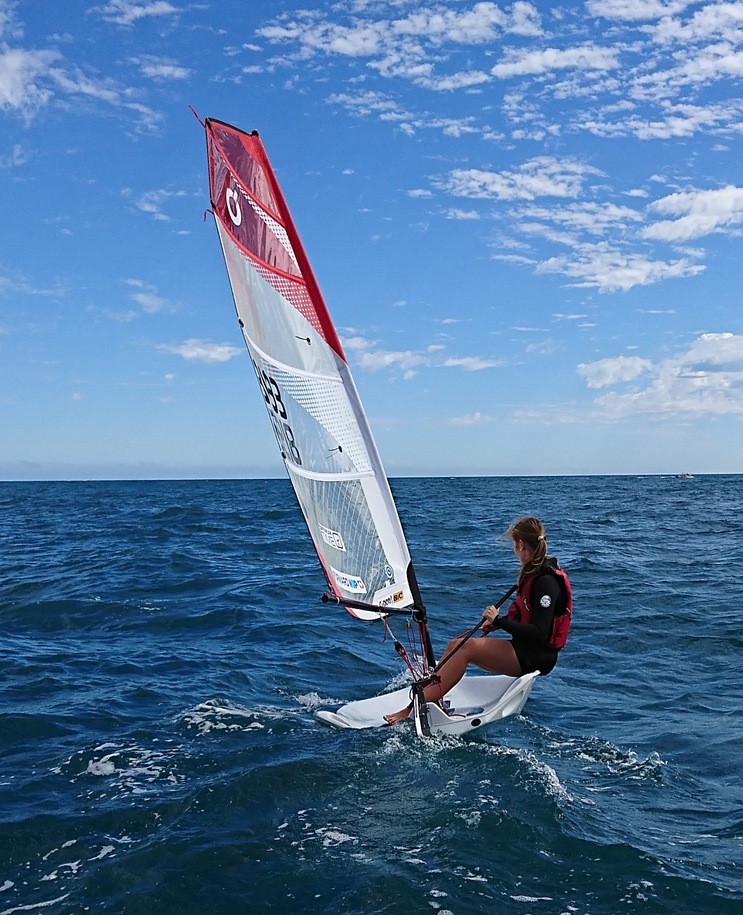 For junior sailors the club has a fleet of the modern O'Pen Bic single handers - billed as the "junior skiff" - they are easy to handle, versatile, and with great performance. We find that children love to sail these boats, and many of our beginners move on to this class; we have a strong fleet of enthusiastic young sailors sailing O'Pen Bics, with a range of experience right up to medal positions at state and national level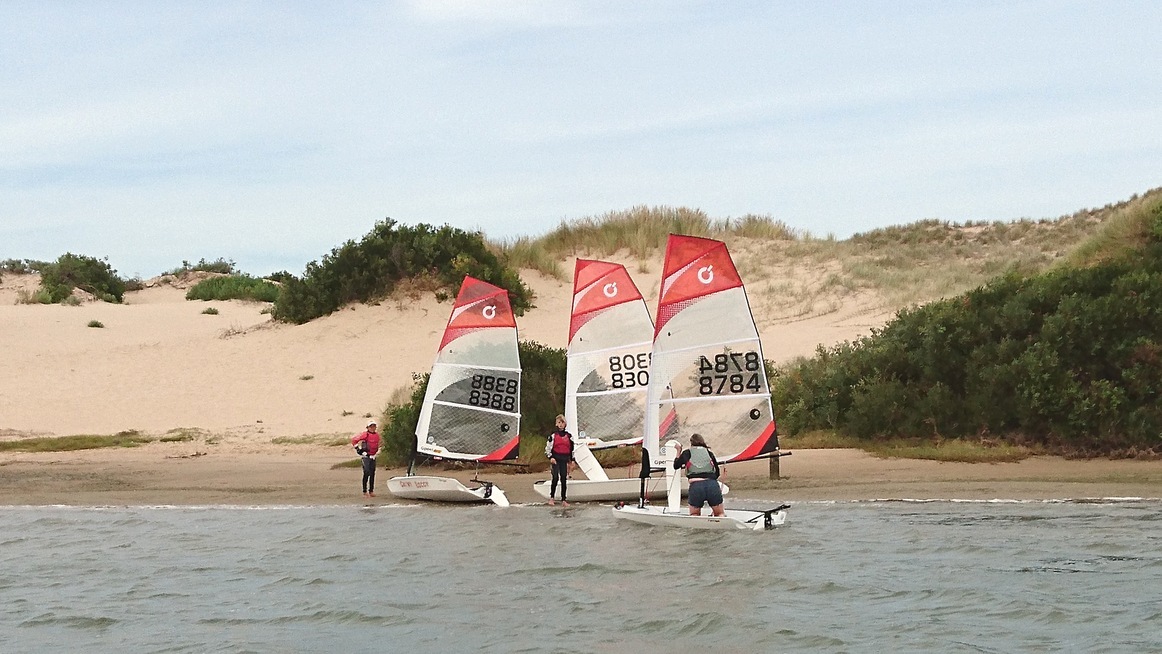 In addition to the regular coaching program the club also runs special events, such as the Mid-Coast Summer Regatta, a popular open event which sees youth and junior sailors from along the coast compete. With a focus on not just racing around the cans, but on the whole sport of recreational sailing, we run a number of adventure sailing events, such as our Christies Coorong Family Adventure.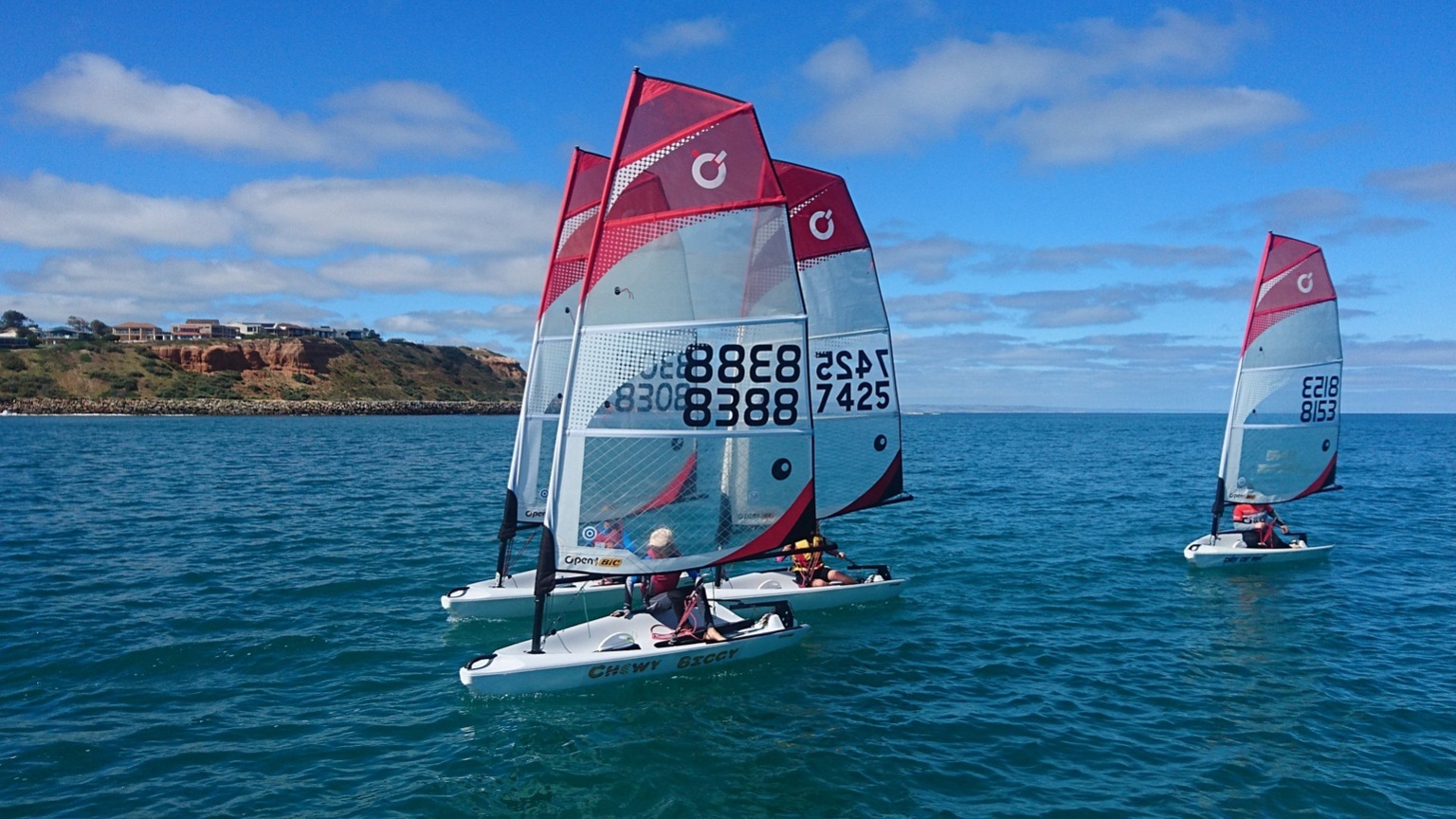 Sailing is a fantastic sport for life, and is enjoyed by boys and girls alike. Christies Sailing Club is not just a great place to learn to sail, but a great place for kids to grow up, as evidenced by the number of past juniors who still sail at the club as adults.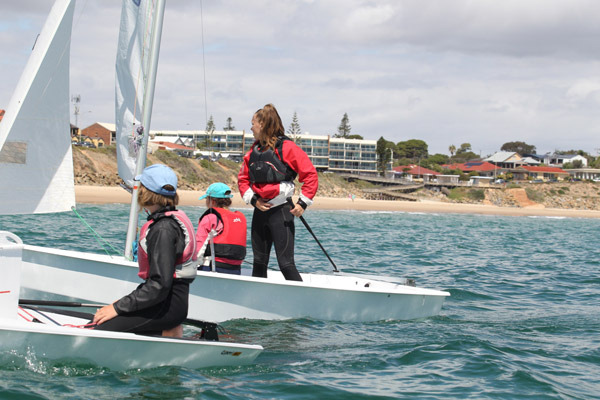 Whatever your sailing goals are we encourage you to get in touch, either through the Contact Us form or just drop in when the club is open on a Saturday and ask one of our friendly members.