Cherub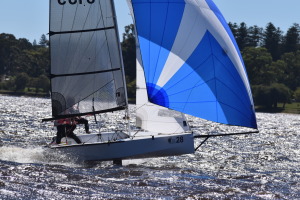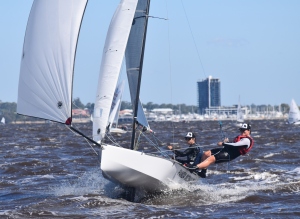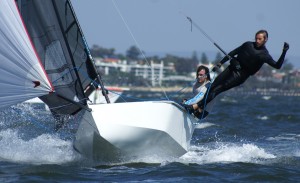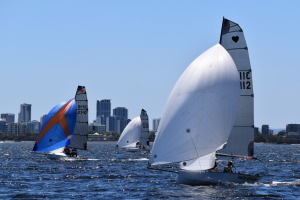 The Cherub is a 2-person, 12ft, high performance racing skiff with asymmetrical spinnaker and trapeze.
Cherubs are fast, offering exciting rides due to their large power to weight ratio.
The majority of Cherub sailors are in their late teens and early twenties but the class is attractive to all ages and skill levels.
Many of the sailors are over 30, some sailing with their children to give them a taste of the on-water action and great social scene.
The boat cost ranges from $500 to $14,000.
Most Cherubs have a carbon "Mathews" hull and many boats over 5 years old have been successful at the championship.
For more information on this class visit:
Cherub Association WA Website
Western Australian Cherub Sailing Facebook