Home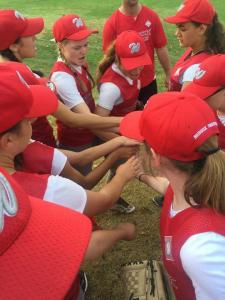 Hello and welcome to the website of Werribee Softball Association.
We hope you find the journey through our website helpful but as it's still new we are always open to suggestions on what you, the members, want to see on this site. So please contact the Association on werribee.softball@gmail.com if you have any news, articles or suggestions.
The Werribee Executive are also eager to expand the competition offerings at Werribee and to do this we welcome anybody who would like to play, coach, umpire, score or assist with administration. See the Contact Details, Join the Team link on this site for more information on how to help our great Association.
If you are interested in competing and are over 3 years of age we have a competition or program on offer for you with:
Blastball for the 3-5 year olds
TBall for the 5 - 7 year olds
U12 Mixed Competition
U15 Mixed Competition
U17 Mixed Competition
Open Mens (A, B, C Division)
Open Womens (A, B, C Divisions)
We are also looking at introducing a Social 7's competition which is a fun pay as you play version of softball. So for those that just want to have a laugh and learn some of the basic skills of softball in a fun and relaxed environment please drop us an email.
We hope you find the environment fun and the competition to your liking at Werribee and welcome to softball.
See you on the Diamond
WSA Executive