Home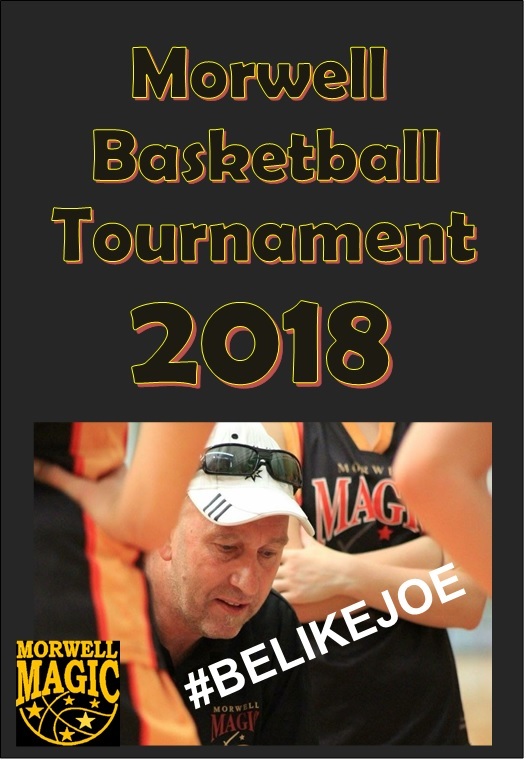 On behalf of the Morwell Basketball Association Committee and members I would like to sincerely thank all the players, coaches, support staff, parents and spectators that participated in the 2018 Morwell Basketball Tournament. This year's tournament was an emotional roll-a-coaster for those involved with organising the Tournament as we were sadly without our President, mentor and dearest friend Joe Brouns. Joe was the driving force behind the success of the Morwell Tournament and he's input and guidance were missed immensely. The tribute game held on the Saturday night at Morwell on Court 1 (Joe's Court) was a fitting tribute to Joe and his family and will be long remembered by all that attended.
Thank you to the Churchill and Moe Basketball Associations for their assistance at their venues across the weekend and thankyou also to the Moe and Churchill Leisure Centres but in particular the Morwell Leisure Centre for their assistance across the weekend.
A special thanks to Mark van Dyke form the Moe Basketball Association who kindly gave up his time to put together the Tournament Draw for us. This is a hugely time consuming task and we are extremely appreciative of Mark's help. Thanks to Sharron Freeman and the Referees for their work across the weekend, especially those that travelled to be a part of our tournament. Many thanks also to David Roberts who gave up is time over the weekend to take video footage, conduct interviews and document the weekend's events. It will be great to look back on this special weekend in the years to come.
We had wonderful input at this year's tournament from our sponsors. Our tournament would not be possible without their generosity and we would like to thank them for their support.
On a personal note, I cannot thank the Morwell Committee and tournament helpers enough for their hard work leading up to and across the Tournament weekend. Their efforts were a major contributor to the successful delivery of the 2018 Morwell tournament and I know Joe would have been enormously proud of all involved which makes me proud to be President of the Morwell basketball Association.
Hoping we see you all back with us again at Morwell next year.
Kind Regards,


Chris Row
President
Morwell Basketball Association.