Welcome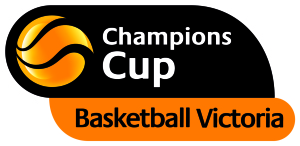 This is the homepage for all things surrounding Basketball Victoria's Elite Secondary Schools Tournament!
Basketball Victoria hopes to continue increase participation across more divisions and allow more schools to potentially qualify for the Preliminary Round of the tournament. One thing that hasnt changed is that this tournament caters for the best teams in Victoria from all of the School Sporting Associations across the state. For the Senior Division, it's the Victorian qualifier for the Australian Schools Championships.
Schools can nominate teams they wish to compete in this elite tournament with only the top 24 teams from each age group qualifying for the Preliminary Round. Team lists are provided by the schools to help determine the ranking of teams to decide the top 24.
The tournament is conducted in a tiered round robin format with Senior, Intermediate & Junior divisions on separate days in August. Only the top 24 teams nominated will be accepted into each division. The top 8 teams from each division then advance to the next round (Quarter Finals).
The Quarter Finals Round consists of: the top 8 teams in the state play off for the 2 spots at the finals day.
The Finals Day is held at the end of Term 3. It has been a great success over the past six years with parents and schoolmates getting behind their schools and attending. The winners from this day are the undisputed state champions.
Nominations Open: Friday 25th May 2018
Nominations Close: Friday 25th June 2018
PLEASE NOTE THERE ARE NOW UPDATED DATES FOR 2018! PLEASE CHECK THE DATES TAB IN MENU ABOVE!