Willetton Basketball Academy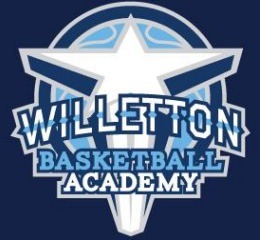 Willetton Basketball Associations 'Development Training Academy Program' for boys and girls between 9 & 14 years of age runs in school terms 1 and 4.
This 8 to 9 week program is not an elite level program (WABL or SBL), but is designed for children playing at domestic level who would like the opportunity to spend time with strong coaches working on specific skills.
Our aim is to enhance each participant's physical, social and basketball skill development by concentrating numbers into smaller groups (one coach to six children). This enables the children to receive individual attention and focus on specific skill sets. In term 4, our focus will be on perfecting fundamentals, included player shooting and dribbling technique. Repetition drilling is utilised to obtain the desired results, ensuring that players develop a good technique that will benefit their game in the long term.
We strive to make these sessions fun and enjoyable to create a positive learning atmosphere.Throughout the sessions, children will be given constant feedback from coaches on skills and performance.
Registration link for term 1, 2019
Last updated 12/12/18