Where Can I Play?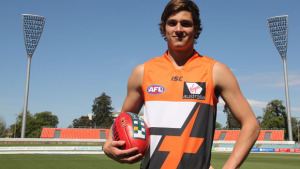 If you are looking for something fun and exciting to do in 2015 than why not play AFL?

It is the perfect opportunity to get fit, meet new friends and to have some fun during winter. There are modified rules of the game to suit boys and girls five years and older, as well as a competitive open-age competition for adults. By registering at your local AFL club you can be one the 120,000 participants from NSW and the ACT that play the game each year. There is also the chance for some lucky children to run onto the SCG or ANZ Stadium during Sydney Swans games as part of the Auskick halftime program.
AFL isn't just limited to players either. There are a number of opportunities for people to coach, umpire and to volunteer at their local club. Footy is a fantastic medium for families to come together and meet new people in their community. With a myriad activities happening both on and off the field there will be plenty going on during the season.
Playing AFL will be the one of the best decisions you make all year. To find out where your local club is please click here.
Pictured: GWS Giants draftee Jack Steele, former AFL Canberra player with the Belconnen Magpies.