Flying 11s at Belmont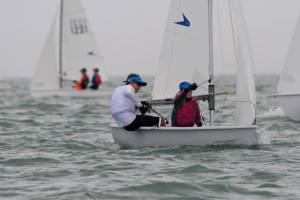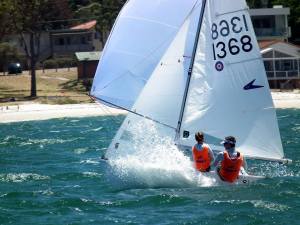 The Flying Eleven is an exciting, light weight racing dinghy, competitively sailed by 2 people of a preferable combined crew weight between 75 and 115kgs.
Designed in Australia for Aussie conditions, the F11 is a one design class with strictly enforced hull, sail and rig measurements. Main, jib & spinnaker.

Currently raced in NSW, Tasmania, Western Australia, Victoria & Queensland and there are a few boats in New Zealand.

It is an excellent follow-on boat for junior classes. The class is very strong around Australia, and is an outstanding class of boat for developing 3-sail handling by young sailors.
Club Racing is conducted on Saturday afternoons.
Ages: 6 years – 18 years